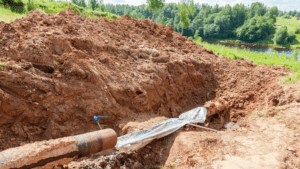 MVP secures key approval — one of many — as critics say process being rushed
March 6, 2023 (Pittsburgh Business Times)

"It seems the agency was more interested in
meeting the pipeline company's schedule than protecting the
precious species it's supposed to be looking after." – Wild Virginia Conservation
Director David Sligh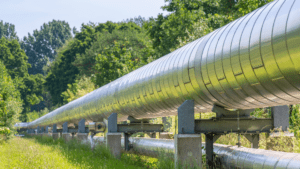 September 12, 2022 (FOX Business)

"Members of both parties who claim to believe in property rights must come out against the abuses that MVP and other pipelines impose on landowners," David Sligh.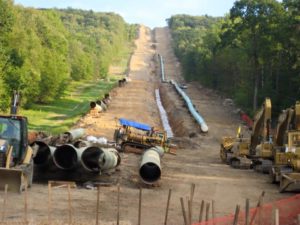 January 25, 2023 (The Roanoke Times)

Both Cardno and Stantec "make money from the companies who want to build the Mountain Valley Pipeline," said David Sligh.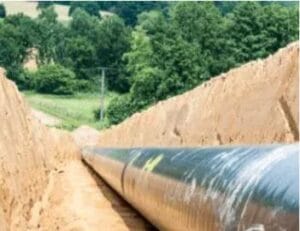 August 25, 2022 (Virginia Mercury)

David Sligh, conservation director for Wild Virginia, a nonprofit that has staunchly fought the pipeline project, said the decision was another example of a government body favoring a profit-making corporation over the public interest.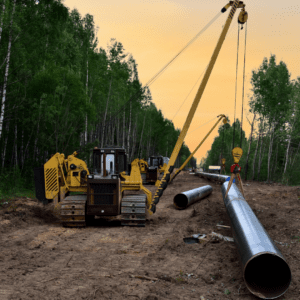 November 18, 2022 (WDBJ 7)

"I'm not going to prejudge how they are going to proceed," Sligh told WDBJ7 in an interview, "but we're concerned they're going to push it faster than they need to. And it's clear they are under pressure to do that."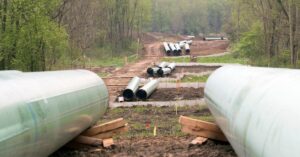 April 2, 2022 (Forbes)

"Advocacy organizations, like Wild Virginia, raise environmental justice issues in connection with permitting legal challenges."


2022 News
December 5, 2022 – Amid energy policy debates, a battle over a natural gas pipeline in Appalachia (The New Lede)

December 2, 2022 – Legislation introduced by Sen. Toomey could help greenlight W. Va. pipeline (CBS Pittsburgh)

December 2, 2022 – New developments arise from both sides of pipeline debate (WDBJ7)

December 1, 2022 – Press Release: 40 Groups Call for Fair and Open Federal Review of Mountain Valley Pipeline: Forest Service and BLM Must Not Rush Environmental Reviews

November 21, 2022 – Federal report calls for improvements in pipeline inspections and investigations (WVTF)

November 18, 2022 – Forest Service to prepare new environmental impact statement on Mountain Valley Pipeline crossing (WDBJ7)

September 28, 2022 – MVP says permitting reform's failure doesn't change pipeline's pathway (Pittsburgh Business Times)

September 22, 2022 – Legislation requiring pipeline approval prompts strong reaction (WDBJ7)

September 22, 2022 – Mountain Valley Pipeline Bill To Be Voted On Next Week (WDBJ7)

September 20, 2022 – Proposed Senate bill would crack down on pipeline approval process (WMRA)

September 13, 2022 – Congress weighs options that could have significant impact on the future of the MVP (WVTF)

September 12, 2022 – Green groups slam Dems' natural gas pipeline side deal as a 'betrayal' (FOX Business)

August 29, 2022 – Manchin hits gas on Mountain Valley Pipeline (Virginia Business)

August 25, 2022 – Federal regulators grant Mountain Valley Pipeline four-year extension (Virginia Mercury)

August 24, 2022 – Environmental groups bemoan regulatory MVP extension (WVTF)

August 23, 2022 – FERC grants four-year extension for MVP project (WDBJ7)

August 17, 2022 – Behind the climate bill: the high price of Manchin's pipeline deal in Appalachia (Oil & Gas Watch)

August 5, 2022 – Manchin deal: Renewables boon or states' rights menace? (E&E News)

August 2, 2022 – Mountain Valley Pipeline could benefit from agreement secured by W.Va. U.S. Sen. Joe Manchin (The Roanoke Times)

August 2, 2022 – MVP opponents say environment is being betrayed by permitting deal (Pittsburgh Business Times)

August 2, 2022 – Manchin negotiates to speed completion of Mountain Valley Pipeline (WDBJ 7)

August 2, 2022 – Environmentalists worry climate legislation may lead to weakened permitting process (WVTF)

July 13, 2022 – FERC stirs up Mountain Valley pipeline fight (E&E News)

July 8, 2022 – Mountain Valley Pipeline requests four more years to complete construction (WVTF)

June 27, 2022 – Mountain Valley pipeline asks FERC for four-year extension (E&E News)

June 27, 2022 – Mountain Valley Pipeline asks for another four years to complete the project (The Franklin News Post)

June 24, 2022 – Mountain Valley Pipeline asks for another four years to complete the project (The Roanoke Times)

April 25, 2022 – Fight over environmental review by Forest Service continues in courts (Virginia Mercury)

April 11, 2022 – FERC approves change to Mountain Valley pipeline plan (E&E News)

April 2, 2022 – In A David Versus Goliath Battle Between NGOs And A Pipeline Company, Goliath Is Losing (Forbes)

March 15, 2022 – Mountain Valley Pipeline requests rehearings in US Circuit Court of Appeals (Pittsburgh Business Times)

March 3, 2022 – Lawmakers douse bill expanding water board review of environmental impact on certain communities (NBC12)

February 22, 2022 – EQT says court rulings increase uncertainty surrounding pipeline project (WDBJ 7)

February 14, 2022 – Army Corps to wait for revised approval before granting pipeline permit (Pittsburgh Business Times)

February 14, 2022 – Va. Senate Democrats pass GOP bill to remove power of citizen environmental boards (Richmond Times-Dispatch)

February 11, 2022 – Joint Press Release: In Yet Another Significant Blow to MVP, Army Corps of Engineers Signals Stream Crossing Permit Will Be Indefinitely Delayed Following Latest Court Decision

February 3, 2022 – Federal Court Deals Blow to 'Noxious Fracked Gas' Mountain Valley Pipeline (Common Dreams)

February 3, 2022 – Press Release: Federal Appeals Court Rejects Endangered Species Act Approval for MVP

January 26, 2022 – Court deals major blow to Mountain Valley pipeline (E&E News)

January 25, 2022 – Joint Press Release: Future of Mountain Valley Pipeline Called into Question as Fracked Gas Project Receives Another Crucial Setback from Fourth Circuit

January 25, 2022 – Circuit court again rules against agencies for MVP approvals (Pittsburgh Business Times)

January 25, 2022 – Mountain Valley Pipeline loses permit to cross through Jefferson National Forest (The Roanoke Times)

2021 News

December 31, 2021 – Mountain Valley Pipeline faces new challenge in Virginia (Pittsburgh Business Times)

December 29, 2021 – Citizen Groups Challenge Virginia Approval for Mountain Valley Pipeline (Star Tribune)

December 16, 2021 – $6.2B Mountain Valley Gas Pipeline Gains Key State Approval (Engineering News Record)

December 15, 2021 – Virginia board OKs stream-crossing permit for gas pipeline (The Washington Post)

December 14, 2021 – Mountain Valley Pipeline stream-crossing permit approved by Virginia regulators (Virginia Mercury)

December 14, 2021 – State panel approves stream-crossing permit for Mountain Valley Pipeline (The Roanoke Times)

December 14, 2021 – Press Release: Virginia State Water Control Board Consents to Further Assault on State Waters by MVP

December 14, 2021 – Regulators should respect citizen water monitors and reject the pipeline permit (Virginia Mercury)

December 13, 2021 – Press Release: Wild Virginia Submits Information to State Water Control Board

December 11, 2021 – A pipeline runs through it: Stream crossings by the Mountain Valley Pipeline (The Roanoke Times)

December 8, 2021 – Meet a clean water activist fighting to protect Virginia streams from the Mountain Valley Pipeline (Energy News Network)

November 2, 2021 – Mountain Valley Pipeline nears completion, but hurdles remain (The Roanoke Times)

November 1, 2021 – Judges probe pipeline's impact on forests, vulnerable species (E&E News)

October 25, 2021 – Virginia environmental groups holding online hearing on Mountain Valley Pipeline permit request (WHSV)

October 16, 2021 – Online public hearing scheduled for Mountain Valley Pipeline's waterbody crossings (The Roanoke Times)

October 12, 2021 – Virginia non-profit working to keep wildlife safe on the roads (WHSV)

September 28, 2021 – What the PennEast cancellation signals for FERC, pipelines (E&E News)

September 24, 2021 – Opponents Fear MVP Hearings Could Spread COVID-19 (WVTF)

September 17, 2021 – Federal and State Agencies Consider New Water Permits for MVP and Southgate (Appalachian Voices)

August 31, 2021 – Algae and bacteria pose problems on Shenandoah (Daily Progress)

August 31, 2021 – On Shenandoah River, algae and bacteria continue to plague recreation – and human health (Virginia Mercury)

August 29, 2021 – DEQ taking public comments on Mountain Valley Pipeline stream crossings (Roanoke Times)

August 26, 2021 – Virginia environmental regulators make preliminary decision to issue key water permit for Mountain Valley Pipeline (Charleston Gazette-Mail)

August 23, 2021 – Court Challenges, New Regs May Slow Infrastructure Plans (Law 360)

August 16, 2021 – FERC releases Mountain Valley Pipeline environmental statement (Pittsburg Business Times)

August 13, 2021 – Judge denies request to stop blasting for pipeline construction on Bent Mountain (Roanoke Times)

July 9, 2021 – EPA wants more from Equitrans on big pipeline project (Pittsburg Business Times)

July 8, 2021 – U.S. EPA Tells Army Corps *Not* to Issue Mountain Valley Pipeline Permit; Insufficient Information and Serious Threats to Water Quality Cited (Blue Virginia)

June 28, 2021 – Stream crossings continue to muddy the waters for Mountain Valley Pipeline (Roanoke Times)

June 21, 2021 – Judge tosses lawsuit over Trump-era key environmental law reform (Reuters)

May 27, 2021 – Biden administration wants to give more power back to states to block pipelines (Washington Post)

May 20, 2021 – Press Release: Letter to DEQ re 401 and Certificate Amendment

May 13, 2021 – Press Release: Virginia Officials Must Exert Authority on MVP FERC Licensing

May 4, 2021 – More delays, cost increases for Mountain Valley Pipeline (Virginia Mercury)

April 23, 2021 –Army Corps extends Mountain Valley Pipeline comment deadline (Pittsburgh Business Times)

April 21, 2021 – Groups Want to Scrap NEPA Overhaul Despite Biden Review (Law360)

March 29, 2021 – Stream Crossings For Mountain Valley Pipeline Become More Complicated (Roanoke Times)

March 26, 2021 – Don't Let Trump NEPA Overhaul Linger, Advocates Say (Law360)

March 25, 2021 – Pipeline Work Can Restart Before Fed Approvals, FERC Says (Law360)

March 25, 2021 – Press Release: Virginia DEQ Seeks Extension from Corps of Engineers on MVP Review

March 23, 2021 – Videos, Photos: Montgomery County Sheriff's Office Working to Remove Yellow Finch Tree Sitters Who Have Been Fighting to Block the Environmentally Destructive Mountain Valley Pipeline for 931 Days (Blue Virginia)

March 18, 2021 – White House Wants Court to Remand Trump's NEPA Overhaul (Law360)

March 17, 2021 – Biden Officials Rethinking Trump Environmental Review Law (1) (Bloomberg Law)

February 24, 2021 – State Sen. Jennifer McClellan's Pipeline Accountability Bill Passes Senate (Blue Virginia)

February 24, 2021 – Press Release: Virginia Passes Second Bill to Protect Wildlife Corridors

February 19, 2021 – Wild Virginia Statement re: US Court of Appeals For DC Circuit Decision On "Stay" Request For Mountain Valley Pipeline Construction in Limited Areas (Blue Virginia)

February 12, 2021 – Enviro Groups Write Virginia DEQ Director, Argues "it is clear that [Mountain Valley Pipeline]'s plan cannot meet Clean Water Act and state law requirements" (Blue Virginia)

February 1, 2021 – Buoyed by Keystone XL, Pipeline Opponents Want Biden to Act (FlatHead Beacon)

January 27, 2021 – FERC drama, permit snags, lawsuits embroil Mountain Valley (E&E News)

January 26, 2021 – New stream-crossing permits sought in an attempt to finish Mountain Valley Pipeline (The Roanoke Times)

January 19, 2021 –Mountain Valley Pipeline gets another permission for forest route (Pittsburgh Business Times)

January 19, 2021- In a rare rebuke, FERC fails to approve Mountain Valley Pipeline's proposal (The Roanoke Times)

January 19, 2021 – Press Release: Legislation to Protect Wildlife Corridors Introduced in the Virginia State Senate

January 15, 2021 – In Final Days, Trump's Viciously Anti-Environment, Pro-Fossil-Fuel Interior Secretary Approves "Right-of-Way" and "Temporary Use Permit" for Fracked-Gas Mountain Valley Pipeline Monstrosity (Blue Virginia)

January 12, 2021- Green Groups Challenge Resuming Construction on MVP (WVTF radio)

January 11, 2021 –Updated: Pipeline opponents sue to reverse Forest Service decision (WDBJ7)

January 8, 2021 – Advocates Call Forest Service Enviro Reform Illegal (Law 360)

January 8, 2021 – Press Release: Wild Va. Release – NEPA Forest Service NEPA lawsuit
2020 News
December 22, 2020- Wild Virginia, Other Groups File Suit in Federal Appeals Court to Challenge FERC's "Reckless Actions" Regarding the Mountain Valley Pipeline (Blue Virginia)

December 21, 2020- Transition Thoughts: The Presidential Transition, NEPA, and Project Review (National Law Review)

December 18, 2020- Opponents to Interstate Gas Pipeline Cause Delays (Mississippi Link)

December 17, 2020- Mountain Valley gets another approval for pipeline construction(Roanoke Times)

December 11, 2020 – Forest Service report supports pipeline's route through the Jefferson National Forest (Roanoke Times)

December 9, 2020-PICK: Walking in a Winter WILDland! (Cville Weekly)

December 9, 2020- Biden could swing these 5 pipeline battles (E&E News)

December 8, 2020 – DEQ ignores its duties, again (Virginia Mercury)

November 19, 2020- Federal appeals court denies request to stop work on Mountain Valley Pipeline, allowing most construction to continue (Charleston Gazette Mail)

November 18, 2020 –Appeals court declines latest request to stop work on the Mountain Valley Pipeline (Roanoke Times)

November 16, 2020 – Should Wolves Return to Virginia? (WVTF)

November 15, 2020 – Press Release: Walking in a Winter WILDland Release

November 10, 2020- White House removes head of climate report (Politico)

November 10, 2020- Court Halts Key Permits for Mountain Valley Pipeline (Ecowatch)

November 10, 2020 – Court Stays Mountain Valley Pipeline Permit (Politico)

November 10, 2020 – Mountain Valley Pipeline construction across streams, wetlands halted (WV News)

November 9, 2020- Federal Court Suspends Mountain Valley Pipeline Construction (Center for Biological Diversity)

November 2, 2020- Agency Declines to Stop Working on Mountain Valley Pipeline (Roanoke Times)

October 16, 2020 – Federal court delays stream crossings for Mountain Valley Pipeline (Roanoke Times)

October 9, 2020 – Trump's FERC Grants 2-Year Extension for Mountain Valley Pipeline, Lifts Stop-Work Order (Blue Virginia)

October 9, 2020 – Press Release: Joint press release – FERC order on MVP

October 6, 2020 – Opponents seek further delay of work on Mountain Valley Pipeline (Roanoke Times)

October 2, 2020 – Virginia regulators accused of slow-walking new turbidity standard (Virginia Mercury)

October 1, 2020- Not So Fast With The $5.7 Billion Mountain Valley Natural Gas Pipeline (Pipeline Technology Journal)

September 28, 2020 –Mountain Valley Pipeline foes file challenge to reissued stream-crossing permits (Roanoke Times)

September 25, 2020- Mountain Valley Pipeline regains permit to cross streams, wetlands (Roanoke Times)

September 14, 2020 – After Surviving Preliminary Injunction Motion, New NEPA Rule Becomes Effective Today (National Law Review)

September 14, 2020 – Press Release: People's Platform for Change

September 11, 2020 – White House Environmental Review Rule Survives Legal Test (Bloomberg Law)

September 4, 2020 – Mountain Valley Pipeline construction won't jeopardize protected species, federal review says (Roanoke Times)

September 2, 2020- Environmentalists Insist Challenge To NEPA Overhaul Is Ripe (Law 360)

August 25, 2020 – U.S. Chamber Steps into Legal Fray to Defend Reforms Aimed at Speedier Approvals of Energy Infrastructure (Natural Gas Intelligence)

August 19, 2020 – Groups Push to Stop White House Environmental Review Changes (Bloomberg Law)

August 18, 2020 – NEPA Rules Rewrite: Content of NEPA Documents Under New CEQ Rules (Lexology)

August 4, 2020 – New Virginia plan aims to help deer, bears cross the road more safely (Virginia Mercury)

July 30, 2020 – Three Articles Explain How Homegrown Activism Killed the Atlantic Coast Pipeline (Blue Virginia)

July 29, 2020 – Mountain Valley to receive new permit to cross Blue Ridge Parkway (Danville Register and Bee)

July 29, 2020 – Defeat of Atlantic Coast Pipeline rooted in homegrown legal strategy (The News and Advance)

July 29, 2020 – Groups Launch Legal Fight Against Environmental Review Rules (Bloomberg Law)

July 29, 2020 – Green Groups Say Trump's Enviro Law Overhaul Was Flawed (Law 360)

July 28, 2020 – Mountain Valley to receive new permit to cross Blue Ridge Parkway (The Roanoke Times)

July 22, 2020 –Environmental organizations sue over NEPA changes (Smoky Mountain News)

July 7, 2020 – Opponents: Pipeline's defeat 'a testament to perseverance (Star Tribune)

July 5, 2020 – Press Release: ACP Cancelled – Wild VA Release

June 29, 2020 – Environmental regulators seek more fines against Mountain Valley Pipeline (The Roanoke Times)

June 29, 20202 – Virginia DEQ Assesses Fines for Ongoing MVP Violations, But the Agency Waited Many Months to Act (Blue Virginia)

June 8, 2020 – Enviro, Social Justice Coalition Opposes "Fracked-Gas 'Header Injustice Project'"; Wild Virginia Urges Legal Action to Block Trump Admin From Weakening State's Clean Water Authority (Blue Virginia)

June 8, 2020 – Press Release: Wild Va. Urges AG to Challenge Illegal Action by EPA

June 3, 2020 – Wild Virginia Presents Mini Online Film Festival (Fredericksburg.com)

June 1, 2020 – During Construction Hiatus, MVP Changes Plans for Roanoke River Crossing (The Roanoke Times)

May 20, 2020 – Wild Virginia Announces Wild Streams Online Festival coming June 5-7 (Augusta Free Press)

May 19, 2020 – Press Release: Press Release Wild Streams Mini Festival

May 11, 2020 – Even after pipeline pollution, DEQ is still resisting water protections and public participation (Virginia Mercury)

April 20, 2020 – Keystone XL ruling could further delay Mountain Valley Pipeline permit (The Roanoke Times)

April 3, 2020 – Despite EPA Decision, Virginia Says Polluters Must Comply (Patch.com)

April 1, 2020 – Despite EPA decision, Virginia says polluters must 'make every effort' to comply with environmental regulations (Virginia Mercury)

March 31, 2020 – Virginia DEQ "Will Consider Non-Compliance Issues Resulting from COVID-19 on a Case-by-Case Basis" (Blue Virginia)

March 10, 2020 – DEQ notes problems with erosion control during lull in work on Mountain Valley Pipeline (The Roanoke Times)

March 2, 2020 – Atlantic Coast Pipeline Backers, Opponents Get Their Day In Supreme Court (Patch.com)

February 28, 2020 – Press Release: Wild Virginia Film Fest Release

February 25, 2020- General Assembly passes landmark wildlife corridor legislation (Augusta Free Press)

February 24, 2020- Supreme Court justices appear on board with Duke Energy, Dominion argument on Atlantic Coast Pipeline (Charlotte Business Journal)

February 20, 2020- Democratic-led Senate committee kills bills to beef up regulation of pipeline construction (Virginia Mercury)

February 18, 2020- Atlantic Coast Pipeline Permit before the Supreme Court (SELC)

February 8, 2020- Mountain Valley Pipeline Continues Violations, Even During Work Stoppage; Wild Virginia Insists DEQ Enforce MVP Consent Decree, Impose Penalties (Blue Virginia)

February 7, 2020- Environmental problems continue with Mountain Valley Pipeline, group says (The Roanoke Times)

February 7, 2020 – Press Release: Mountain Valley Pipeline Continues Violations, Wild Virginia Insists DEQ Enforce Consent Decree, Impose Penalties

February 6, 2020 – Press Release: Wild Va. Complaint MVP CD Violations Release

January 16, 2020- Ruling Against Dominion Pipeline Should Stand, Groups Tell Court (Bloomberg News)
2019 News
November 1, 2019 – Press Release: Wild Virginia Art Walk Release

October 20, 2019- Work on Mountain Valley Pipeline is winding down(Roanoke Times)

October 16, 2019- Federal commission orders work stopped on Mountain Valley Pipeline (Virginia Mercury)

October 16, 2019- FERC orders Mountain Valley Pipeline to suspend construction along entire route (WDBJ7)

October 15, 2019- PennEast, MVP Pipeline Projects Again Hit Roadblocks (Natural Gas Intelligence)

October 15, 2019- Wild Virginia: DEQ's Stop Work Order to MVP is Appropriate But It's Not Enough (Blue Virginia)

October 11, 2019- New developments Friday in state and federal cases involving Mountain Valley Pipeline (WDBJ7)

October 11, 2019- Federal appeals court delivers another major roadblock for the Mountain Valley Pipeline (Roanoke Times)

October 4, 2019- Appalachian Trail Pipeline Case Headed to High Courts (Courthouse News Service)

October 4, 2019 – Press Release: Wild Va. Letter to AG Herring

September 30, 2019- Sligh: Clean water rule change threatens state powers (Roanoke Times)

September 29, 2019- Hundreds Celebrate Fourth Annual "Hands Across the Appalachian Trail (Blue Virginia)

September 25, 2019- Art Notes for Sept. 26 through Oct. 2 (Daily Progress)

August 28, 2019- Feds Told to Start Over on Crucial Mountain Valley Pipeline Permit (Center for Biological Diversity)

August 23, 2019- Service Wants to Facilitate Mining, Logging and Grazing in National Forests (WVTF)

August 15, 2019- Mountain Valley suspends work on pipeline; most construction will be halted on a 75-mile stretch including Pittsylvania County (Roanoke Times)

August 14, 2019- MVP Facing Yet Another Legal Challenge Over Endangered Species Protection (Natural Gas Intelligence)

August 12, 2019 – Press Release: New Lawsuit Launched Against Mountain Valley Pipeline Fracked Gas Pipeline Has Already Faced Multiple Legal Setbacks

August 12, 2019- New Lawsuit Launched Against Mountain Valley Pipeline in Virginia (Center for Biological Diversity)

June 28, 2019-Protesters of Mountain Valley Pipeline Chain Themselves to Equipment at Construction Sites (WVPB)

June 27, 2019 – Request to stop work on Mountain Valley Pipeline remains in limbo (Roanoke Times)

June 25, 2019 – Water board should support call for federal action to halt pipeline damage (Virginia Mercury)

June 22, 2019 – Pipeline opponents, spurned by the state, ask federal agency to stop work (Roanoke Times)

June 22, 2019 – Citizens File Formal Complaint with FERC; Call on State Water Control Board to Intervene and Insist that MVP License Be Revoked or Suspended (Blue Virginia)

June 21, 2019 – Press Release: Citizens File Formal Complaint with FERC

April 22, 2019 – Wild Virginia is Ready for the 10th Year of the Wild and Scenic Film Festival (Blue Ridge Outdoors)

April 17, 2019 – We've got work to do: Lagging behind, Charlottesville aims for more ambitious climate goals (C-Ville)

April 10, 2019 – Wild Virginia expects Dominion bill on the horizon (the Recorder)

April 3, 2019 – Tom Tom, Wild Virginia team up to preview film festival (CBS 19)

April 2, 2019 – Press Release: TomTom Film Festival Release

March 9, 2019 – State board's vote in Mountain Valley Pipeline's favor raises questions for opponents (The Roanoke Times)

March 4, 2019 – VA state board lets pipeline permit stand, despite violations (Bay Journal)

March 3, 2019 – Citizen oversight of Virginia's environmental regulations increasingly looks like a farce (Virginia Mercury)

March 1, 2019 – State water board reverses course again on Mountain Valley Pipeline (The Roanoke Times)

February 28, 2019 – MVP asks state board to discontinue process aimed at stopping pipeline construction (The Roanoke Times)

February 28, 2019 – Statement on the State Water Control Board's Legal Authority to Revoke the Mountain Valley Pipeline's Section 401 Certification (Blue Virginia)

February 17, 2019 – Water Control Board sets meeting to reconsider Mountain Valley Pipeline water certification (Virginia Mercury)

February 9, 2019 – Can the pipeline be stopped? State board ponders its next move on MVP (The Roanoke Times)

January 8, 2019 – Air board unanimously approves Buckingham compressor permit (Virginia Mercury)

January 4, 2019 – Atlantic Coast Pipeline Sues Nelson after Floodplain Variance Denial (The Crozet Gazette)
2018 News
December 16, 2018 – State water board will reconsider water-quality certification for Mountain Valley Pipeline (Virginia Mercury)

December 13, 2018 – David Sligh on WINA

December 7, 2018 – Virginia files lawsuit against Mountain Valley Pipeline (Roanoke Times)

December 7, 2018 – Press Release: Governor Northam Uses Loophole to Hide Documents in Responses to FOIAs

November 27, 2018 – New air board members won't be seated until after Dec 10 Vote on air compressor station for Atlantic Coast Pipeline (The News & Advance Lynchburg)

November 21, 2018 – Enviro Group Wild Virginia Files FOIAs on Northam Firing of Air Pollution Control Board Members (Blue Virginia)

October 20, 2018 – Virginia regulators grant key approvals to Atlantic Coast pipeline, clearing the way for construction (The Washington Post)

October 9, 2018 – Bird's Eye View of the Mountain Valley Pipeline (WVTF/Radio IQ)

October 8, 2018 – Pipeline Stop and Go as Court Rules Permit Issued In Haste (Public News Service)

September 25, 2018 – Chainsaws silenced, for now, as 4th Circuit puts hold on forest service permits for pipeline until appeal is decided (Richmond Times-Dispatch)

September 11, 2018 – Hurricane could devastate Virginia pipeline project that is already struggling with changing weather (The Washington Post)

September 8, 2018 – Video, Photos: Karenna Gore Leads Rally in Arlington for Our Planet, Against Destructive/Dirty Fossil Fuel (e.g., Fracked-Gas Pipeline) Projects (Blue Virginia)

August 24, 2018 – All-volunteer groups patrol construction of gas pipeline projects in Virginia, North Carolina (Think Progress)

August 21, 2018 – Virginia regulators consider revoking permits for two major gas pipelines, but settle for stricter enforcement (The Washington Post)

August 21, 2018 – Press Release: Cheers for Charity Release

August 20, 2018 – A Pipeline Update: Where Things Stand Now (WVTF)

August 18, 2018 – As state board takes up pipeline permits, thousands of comments await (Roanoke Times)

August 17, 2018 – Email Exchange Between Virginia DEQ and Wild Virginia Conservation Director Raises Troubling Questions (Blue Virginia)

August 16, 2018 – With pipeline projects halted, there's a golden chance for the state to require more review. Northam doesn't seem likely to take it (Virginia Mercury)

August 14, 2018 – Pressure mounts on Northam to oppose Atlantic Coast Pipeline, Mountain Valley Pipeline (Augusta Free Press)

August 4, 2018 – An order stops work on the Mountain Valley Pipeline, but for how long? (Roanoke Times)

July 31, 2018 – Environmental organizations hold meeting about pipeline water quality impacts (WHSV)

July 30, 2018 – Judge sides with anti-pipeline protesters in Appalachia (Think Progress)

July 29, 2018 – Federal judges revoke permits for a Mountain Valley Pipeline (Staunton News Leader)

July 28, 2018 – Subject Pipelines to Highest Levels of Scrutiny (The News & Advance)

July 27, 2018 – Federal judges in Va. revoke permit for pipeline, saying impact on national forests not fully reviewed (Washington Post)

July 27, 2018 – Press Release: Court Deals Another Blow to Fracked Gas Mountain Valley Pipeline

July 26, 2018 – Pipeline opponents say Va. water regulatory process is broken (the JMU Breeze)

July 23, 2018 – Environmental regulators cite Mountain Valley Pipeline again (Daily Progress)

July 22, 2018 – Thanks to FOIA by Wild Virginia, We Now Know That Pipeline Interests Have Deluged Virginia DEQ with Thousands of "Astroturfed," Pro-Pipeline Postcards, Emails, etc. Spewing B.S. Talking Points (Blue Virginia)

June 29, 2018 – Press Release: Virginia DEQ Takes a First Step Toward Protecting Citizens and Water

June 15, 2018 – Tell Virginia DEQ: Protect our water from fracked gas pipelines! (App Voices)

June 15, 2018 – State Water Board Ponder its Next Move (Roanoke Times)

May 20, 2018 – Regulators bowed to pipeline company pressure (Roanoke Times)

April 25, 2018 – Wild and Scenic Film Festival to be hosted at Violet Crown (NBC29)

April 18, 2018 – Anger over pipelines spills into General Assembly (Richmond Times-Dispatch)

April 12, 2018 – Regulatory board cracks open door for more review of pipeline projects (Roanoke Times)

April 11, 2018 – Press Release: Mountain Valley Pipeline's Plan to Extend its Destructive Path

April 4, 2018 – Press Release: Cask for a Cause Release

March 19, 2018 – Developers seek more time for pipeline tree clearing (Virginia Lawyers Weekly)

March 16, 2018 – Atlantic Coast Pipeline gets violation notice from state over tree cutting (Richmond Times-Dispatch)

March 16, 2018 – Developers want more time for pipeline tree clearing (Washington Post)

March 13, 2018 – Pipeline Opponents Vow to Act as Environmental Watchdogs During Construction (NBC 29 News)

March 12, 2018 – Press Release: Forest Service Must Clarify, Limit Scope of Closure for Pipeline

March 9, 2018 – Press Release: Coalition Filings Could Halt Fracked Gas Pipeline Construction

March 3, 2018 – Group plans to keep watchful eye on Atlantic Coast Pipeline (WHSV)

February 23, 2018 – Press Release: State Regulators Promise 'Vigilent' Inspections of Mountain Valley Pipeline

February 23, 2018 – State regulators promise 'vigilant' inspections of Mountain Valley Pipeline (Richmond Times-Dispatch)

February 13, 2018 – Press Release: Lawsuit Filed Against FERC Over Atlantic Coast Pipeline Approval

February 12, 2018 – Press Release: The Fight against a Pipeline along the Appalachian Trail

February 2, 2018 – Virginia Will Get $58M for Pipeline's Environmental Impacts (US News and World Report)

January 30, 2018 – Press Release: Wild Va. FERC Challenge Announcement

January 19, 2018 – Press Release: Atlantic Coast Pipeline Suit Release

January 19, 2018 – Agency grants request to begin tree cutting for Atlantic Coast Pipelines (Richmond Times-Dispatch)

January 9, 2018 – Environmental groups file suit trying to stop Mountain Valley Pipeline (The Register-Herald)

January 6, 2018 – Tracing the anti-pipeline fight in Nelson (Lynchburg News and Advance)

January 4, 2018 – Mountain Valley Pipeline moves forward after federal approvals (The Roanoke Times)
2017 News
December 13, 2017 – State water board approves conditional certification for Atlantic Coast Pipeline project (WAVY News)

December 12, 2017 – State board approves water certification for Atlantic Coast Pipeline, but with a caveat opponents say will buy more time (The News and Advance)

December 12, 2017 – Virginia agency takes unexpected step that could delay gas pipeline project (Laredo Morning Times)

December 12, 2017 – Both Sides Claim Cautious Victory on Key Regulatory Hurdle for Atlantic Coast Pipeline (Radio IQ WTVF)

December 11, 2017 – Atlantic Coast Pipeline gets a big OK from the state – along with a big "if" (The Virginian-Pilot)

December 11, 2017 – Atlantic Coast Pipeline Inks Labor Contracts (Bearing Drift)

December 8, 2017 – Wild Virginia sues Virginia State Water Control Board over approval of Mountain Valley Pipeline permit (Augusta Free Press)

December 8, 2017 – Press Release: Wild Virginia Sues Virginia State Water Control Board Over Approval of Mountain Valley Pipeline Permit

December 7, 2017 – Meeting in Henrico erupts after Virginia state board issues approval of Mountain Valley Pipeline (Richmond Times-Dispatch)

December 7, 2017 – State Water Control Board awards certification for Mountain Valley Pipeline (The Roanoke Times)

December 3, 2017 – Hundreds Gather to Protest Natural Gas Pipelines (Radio IQ WVTF)

December 2, 2017 – Hundreds of anti-pipeline Virginians surround State Capitol (Augusta Free Press)

November 17, 2017 – U.S. Forest Service will allow Atlantic Coast Pipeline through two national forests (Daily Progress)

November 17, 2017 – Press Release: U.S. Forest Service Authorizes ACP and Betrays the Public Interest

November 17, 2017 – Atlantic Coast Pipeline gets approval from U.S. Forest Service (CBS 19 News)

October 18, 2017 – Northam owns stocks in Dominion, other companies with extensive interests in Virginia (The Washington Post)

October 6, 2017 – Eyes on the Ties' Friday Fossil Fuel Runoff (Eyes on the Ties)

October 3, 2017 – DEQ to make pipeline recommendations in December (Roanoke Times)

September 29, 2017 – AP News Break: Disputed East Coast pipeline likely to expand (WTOP)

September 15, 2017 – North Carolina environmental agency delays decision on water quality permit for Atlantic Coast Pipeline (The Roanoke Times)

September 14, 2017 – 19 arrested in Richmond protesting pipelines, McAuliffe (Augusta Free Press)

September 13, 2017 – Pipeline foes gather near DEQ's regional office in Roanoke for prayers, protest (The Roanoke Times)

September 8, 2017 – W.V.a environmental agency to reconsider water quality permit for Mountain Valley Pipeline (The Roanoke Times)

September 8, 2017 – Dominion and partners push for quick federal action on proposed pipeline (Richmond Times-Dispatch)

September 7, 2017 – Dividing line: The Atlantic Coast Pipeline will change the lay of our land (Cville Weekly)

September 6, 2017 – Press Release: Wild Virginia Objection to USFS ROD on Atlantic Coast Pipeline

August 23, 2017 – Virginia pipeline foes eye federal ruling that upholds N.Y. water quality permit denial (The Roanoke Times)

August 22, 2017 – Thousands urge Virginia governor to stop natural-gas pipeline plan (WVTR)

August 19, 2017 – Pressure mounting on Virginia environmental agency to slow down pipeline water certifications (Richmond Times-Dispatch)

August 3, 2017 – Pipeline Prospects: Can the Atlantic Coast pipeline be Stopped? (WVTF)

August 2, 2017 – Impact study: Pipeline nears approval, opponents fire back (Cville Weekly)

July 31, 2017 – Pipeline Proposal: Environmental Impact (WVTF)

July 25, 2017 – Wild Virginia takes steps to file objection to Forest Service's Draft Decision (The Charlottesville Newsplex)

July 24, 2017 – Press Release: Federal Documents and Proposed Pipelines: a "Clear and Present Danger"

July 17, 2017 – Conserving Forests for the Good of All (The Revelator)

June 26, 2017 – Feds Approve Construction of Natural Gas Pipeline in Virginia (Courthouse News Service)

June 26, 2017 – Press Release: USFS Draft Record of Decision on MVP – Wild Virginia Response

June 23, 2017 – Anti-Pipeline Groups Meet Following FERC's Final Pipeline Review (NBC 29 News)

June 23, 2017 – Mountain valley review finds limited environmental impacts (ABC News)

June 23, 2017 – FERC Out With Final Mountain Valley Pipeline Environmental Impact Statement (WVTF Public Radio)

June 23, 2017 – Virginia residents vow to fight on after controversial pipeline gets favorable review (Think Progress)

June 23, 2017 – Press Release: MVP FEIS Release – Wild Virginia Response

June 19, 2017 – Virginia DEQ pledges thorough review of pipeline impacts (The Roanoke Times)

May 24, 2017 – Virginia Department of Environmental Quality denies backpedaling on pipeline water-crossing reviews (Richmond Times-Dispatch)

May 24, 2017 – DEQ acknowledges error, clarifies approach to review of pipelines (Roanoke Times)

May 24, 2017 – Virginia DEQ denies backpedaling on pipeline water-crossing reviews (Richmond Times-Dispatch)

May 16, 2017 – Virginia Forests Join National "Network" to Protect Them (Public News Service)

April 25, 2017 – Wild Virginia Conservation Director David Sligh Wins River Hero Award (River Network)

April 13, 2017 – Wild & Scenic Film Festival highlights environmental issues (The Breeze)

April 6, 2017 – DEQ to require pipeline projects to secure state water quality certification (Roanoke Times)

April 5, 2017 – Major Conflict of Interest Threatens Environmental Impact Review for Atlantic Coast Pipeline (Truthout)

March 15, 2017 – Groups file challenge to Atlantic Coast Pipeline document (Daily Progress)

March 12, 2017 – Citizens groups: Scrap pipeline impact statement (The News Virginian)

March 10, 2017 – EPA cuts could take toll on Valley waterways (Newsleader)

March 10, 2017 – Advocacy Groups: Pipeline assessment lacks real analysis (WHSV)

March 9, 2017 – Anti-pipeline groups take legal stand with FERC motion (Newsleader)

February 23, 2017 – Virginia's governor can and must protect us from bad pipeline projects (The News Virginian)

February 20, 2017 – Press Release: Wild and Scenic Film Festival

January 23, 2017 – Press Release: Wild Virginia to Senators Warner and Kaine: Grill Ag. Secretary Nominee on Forest Service Policies
2016 News
December 12, 2016 – This Proposed Pipeline Would Cut Right Through the Appalachian Trail (Huffington Post)

December 7, 2016 – FERC's Pipeline Impact Statement Full of Errors, say Environmental Groups (WVTF)

December 5, 2016 – People's hearing convened to reform FERC (DC Media Group)

November 29, 2016 – LOCKN' Raises About $30,000 for Local Charities (NBC 29)

November 18, 2016 – Teach-in addresses Standing Rock protests, environmental justice (Cavalier Daily)

November 18, 2016 – Wild Virginia calls on Forest Service, BLM to reject draft environmental assessment for Mountain Valley Pipeline (Augusta Free Press)

November 18, 2016 – Press Release: Wild Virginia Calls on Forest Service and BLM to Reject Insufficient Draft Environmental Assessment for Mountain Valley Pipeline

November 15, 2016 – People protest Dakota Access Pipeline on Downtown Mall (CBS 19)

November 14, 2016 – Volunteer stream monitoring program to hold training Dec. 10 in Blacksburg (Roanoke Times)

October 20, 2016 – Press Release: Wild Utah- Redrock Wilderness Presentation

October 13, 2016 – Patagonia Gets Political

September 20, 2016 – Press Release: Virginia Government Proposal for the Mountain Valley Pipeline Shifts Resource Damages, Further Endangers Wilderness

September 17, 2016 – Opponents of Atlantic Coast Pipeline Protest in Afton (NBC 29)

September 9, 2016 – Conservation Leaders from around Virginia Meet to Discuss Central VA (NBC 29)

September 9, 2016 – Hikers get a glimpse at where Atlantic Coast Pipeline may go (CBS 19)

September 2, 2016 – Press Release: USFS rejects Dominion's route and incomplete analysis for Atlantic Coast Pipeline

September 1, 2016 – In the Pipeline's Path (Earth Island Journal)

August 30, 2016 – Press Release: No Pipeline Benefit Concert

August 25, 2016 – Booming Wood Pellet Production Inching Toward Watershed Forests (Bay Journal)

August 22, 2016 – 'Cheers for Charity' at Starr Hill Brewery Supporting Wild Virginia (NBC 29)

August 15, 2016 – Press Release: Cheers for Charity Events Benefit Wild Virginia

August 13, 2016 – Learning How to Monitor Water Quality (WHSV)

July 24, 2016 – People Get a Look at Where Proposed Pipeline Will Go (NBC 29)

April 15, 2016 – Press Release: Surveys permitted through national forests for Atlantic Coast Pipeline project

April 15, 2016 – Press Release: United States Forest Service Atlantic Coast Pipeline Surveys Allowed

January 1, 2016 – Press Release: USFS Letter – Atlantic Coast Pipeline Must be Rerouted
2015 News
November 25, 2015 – Press Release: Cove Point Natural Gas Export Facility: Groups Urge Court to Reverse Approval

November 6, 2015 – Press Release: US Forest Service Accuses Atlantic Coast Pipeline of Misrepresentation and Inadequacy in Soil Testing

November 5, 2015 – Press Release: Pipeline News Filtered Clean?

October 8, 2015 – Press Release: ACP & Corps Permit

September 23, 2015 – Anti-Pipeline Groups Prepare to Fight Dominion's Applications (NBC 29)

September 20, 2015 – Wild Virginia Rallies Opposition to Dominion's Federal Filings of Pipeline Plans (NBC 29)

August 21, 2015 – W.Va. pipeline case kindles hope in local opposition (Daily Progress)

August 19, 2015 – Pipeline protesters take to the forest (News Leader)

August 3, 2015 – National Forest Weighs in on Proposed Atlantic Coast Pipeline (NBC 29)

August 2, 2015 – Morning News Weekend: Ernie Reed (1070 WINA News Radio)

July 31, 2015 – Press Release: GWNF Weighs in on Atlantic Coast Pipeline

July 28, 2015 – Environmental Group Discusses Forests and Climate Change (Newsplex)

June 18, 2015 – Pipeline Meeting with Sierra Club (Newsplex)

April 19, 2015 – Press Release: Won't Pipe Down C'ville

April 19, 2010 – Press Release: Won't Pipe Down H'burg

March 27, 2015 – Blue Ridge Outdoors (Wild VA on Newsplex)

March 19, 2015 – FERC hear fervent arguments for and against pipeline (News Leader)

March 15, 2015 – Press Release: Wild and Scenic Film Festival

February 28, 2015 – Pipelines opponents challenge survey start times (The News Virginian)

February 23, 2015 – Dominion releases alternate routes for pipeline (The News Virginian)

February 10, 2015 – Press Release: Mountain Valley Pipeline

January 7, 2015 – Ernie Reed at 106.1 the corner-radio
2014 News
November 22, 2014 – Groups want to protect Shenandoah Mountain (News Leader)

November 19, 2014 – About the release of the forest plan: Wild Virginia weighs in on George Washington National Forest plan (Augusta Free Press)

November 18, 2014 – George Washington National Forest plan released to mixed reviews – Multiple uses compete for largest federal land holding in Bay watershed (Bay Journal)

November 18, 2014 – Press Release: Final Forest Plan Release

October 30, 2014 – Press Release: Cove Point Press Release

October 14, 2014 – Press Release: Water Monitoring Training

September 8, 2014 – Press Release: ABRA Formed to Fight Pipeline

September 3, 2014 – Pipeline Slices through National Forest (Bay Journal)

September 2, 2014 – Wild Virginia's Response to Gov McAuliffe's Pipeline Announcement (Augusta Free Press)

September 2, 2014 – Pipeline Changes are for the Worse (Daily Progress)

July 1, 2014 – Pipeline Threatens National Forests (Daily Progress)

June 20, 2014 – Press Release: Cove Point Export Facility

January 11, 2014 – Press Release: Training Session Held for National Forest Advocates