Mission Statement
Protecting and connecting your favorite wild places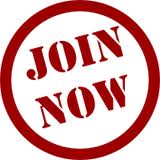 ► Some of our recent activities:
► Monitor all timber sales and other proposed projects in the George Washington and Jefferson National Forests.
► Continue to fight fracking and other types of oil and gas infrastructure, like pipelines,  in Virginia's national forests. We also take citizens, media, students and elected representatives on tours to see first-hand the impacts of this destructive industry.
► Organize and lead interpretive hikes with special emphasis this year on youth and student involvement. We believe that the places you experience are the places you come to love and care about.
► Host trainings with Trout Unlimited to teach volunteers how to monitor water quality in Virginia's national forests.
► Inspire citizens to action through our Wild and Scenic Film Festivals in Charlottesville, Staunton and Harrisonburg each year.