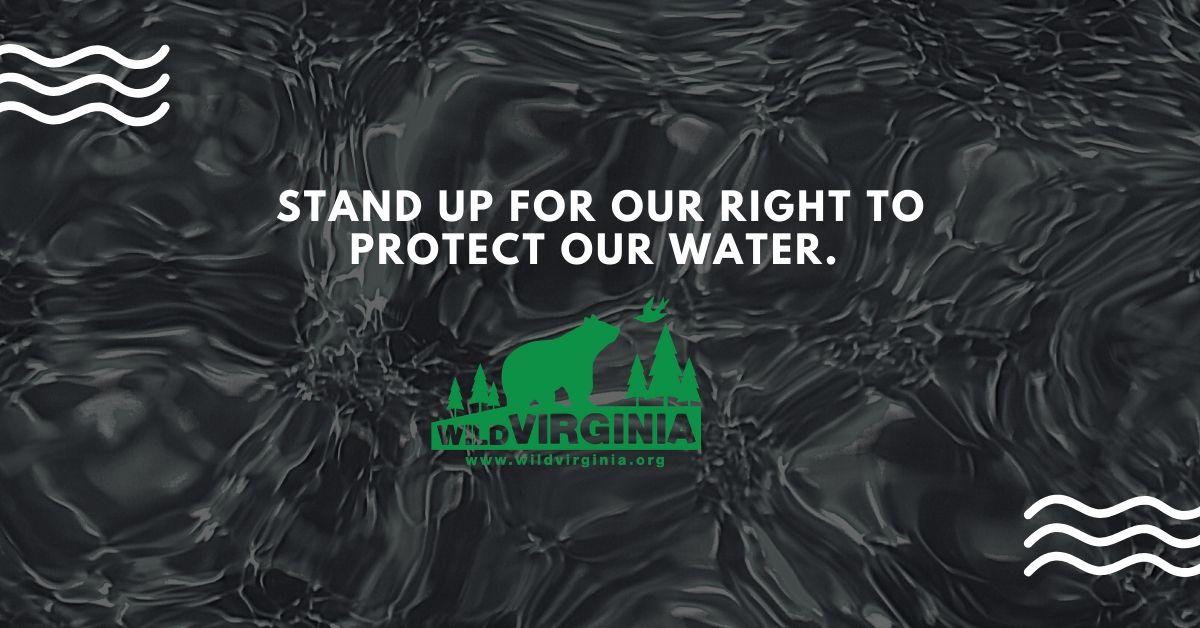 Trump administration changes water protection authorities in Virginia
Please call Attorney General Mark Herring today at 804-786-2071. 
Tell him to challenge an illegal regulation just finalized by the Trump administration to weaken state powers under the Clean Water Act. This regulation effectively changes water protection authorities in Virginia.
Background:
Trump's Environmental Protection Agency has now finalized a change to the regulation governing states' authorities under section 401 of the Clean Water Act; a portion of the law through which Congress intended to retain historic state authorities over their own environments and to veto or alter federally-licensed projects that would damage their waters and their people.

Last October, Wild Virginia sent this letter to Virginia Attorney General Mark Herring urging him to strongly oppose this regulatory change and many of you contacted him as well. We are grateful that AG Herring acted in our interest to preserve Virginia's authority by joining 23 other states in comments to the EPA opposing this move. Predictably, EPA ignored those comments and others from thousands of citizens across the country, in favor of industry interests who seek to avoid proper environmental regulation.

Now, it's time for our Attorney General to go to court to defeat EPA's unlawful action. 

Please join us in calling on the Attorney General today while thanking him for his previous action. As stated in our letter from last year: The Commonwealth of Virginia, since its founding, has a strong history of independence and we must not now defer to the wishes of a President who would trample our rights in favor of fossil fuel companies and others who would despoil our state for profit. 
Please take a moment to add your voice and urge Mark Herring to stand up for our right to protect our water 804-786-2071.
Wild Virginians cannot let this administration change water protection authorities in Virginia.