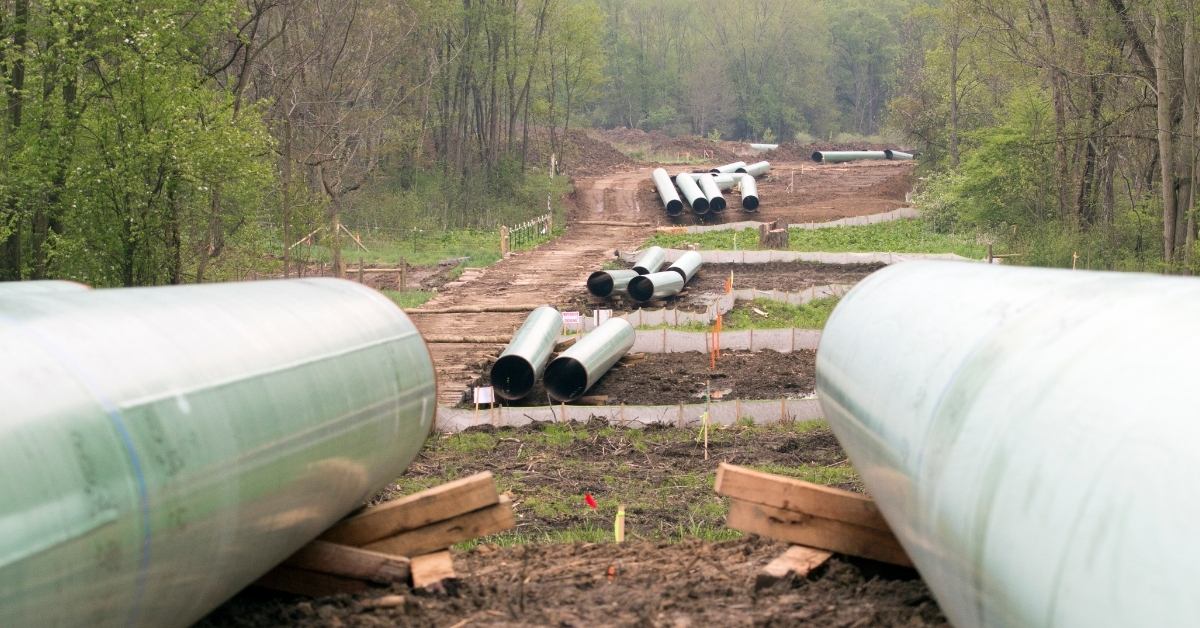 Help Stop The Mountain Valley Pipeline – Deadline March 22
Mountain Valley Pipeline's new proposal to bore under our streams must be rejected. Learn how to make your voice heard below.

The Mountain Valley Pipeline (MVP) was blocked in its attempts to dig/blast through hundreds of streams and wetlands through our lawsuits. Now, the company is trying to evade protections with a new scheme. They want to bore under 181 streams and wetlands, but they have not proven that this can be done safely. MVP has asked the Federal Energy Regulatory Commission (FERC) to hurry its approval so it can rush ahead with this dangerous and unjustified project.  This approval would allow new threats to our groundwater and streams. FERC must reject this proposal and deny the amendment.  

Make your voice heard and submit your comments by March 22nd, 2021.  You can also become an intervenor using Wild Virginia's Intervenor Guide. Becoming an intervenor in the Mountain Valley Pipeline construction gives you additional rights to be informed about FERC's actions and to formally challenge an improper decision if FERC fails to uphold the public interest. 

Some issues to note for your comments:

– MVP rejected calls to consider boring under streams at the start, claiming they were too costly and presented additional risks. FERC must not allow these borings now without strong justification.

– MVP has not provided adequate scientific support to ensure these operations will fully protect water resources and the public. FERC must not allow a rushed process but must require full analyses of the risks.

– FERC must not authorize this work to proceed on MVP, because the project still lacks other necessary permits. Further impacts should not be allowed, because those permits may not be issued.  

All comments should be addressed to FERC Docket number CP21-57-000 and may be submitted through any of these methods:
1) eComment feature
2) eFiling portal
3) By mail to Kimberly D. Bose, Secretary, Federal Energy Regulatory Commission, 888 First Street NE, Washington, DC 20426

Learn More:

– Here is a helpful Guide to Creating Comments and Talking Points

– Watch the March 16th presentation, and view the slides from the presentation.

-Check out the Intervenor Template created by POWHR, for use by groups/individuals. Download and edit with your personal or group information.

– Use the How To Guide for FERC created by Appalachian Voices, POWHR, and Virginia Pipeline Resisters.