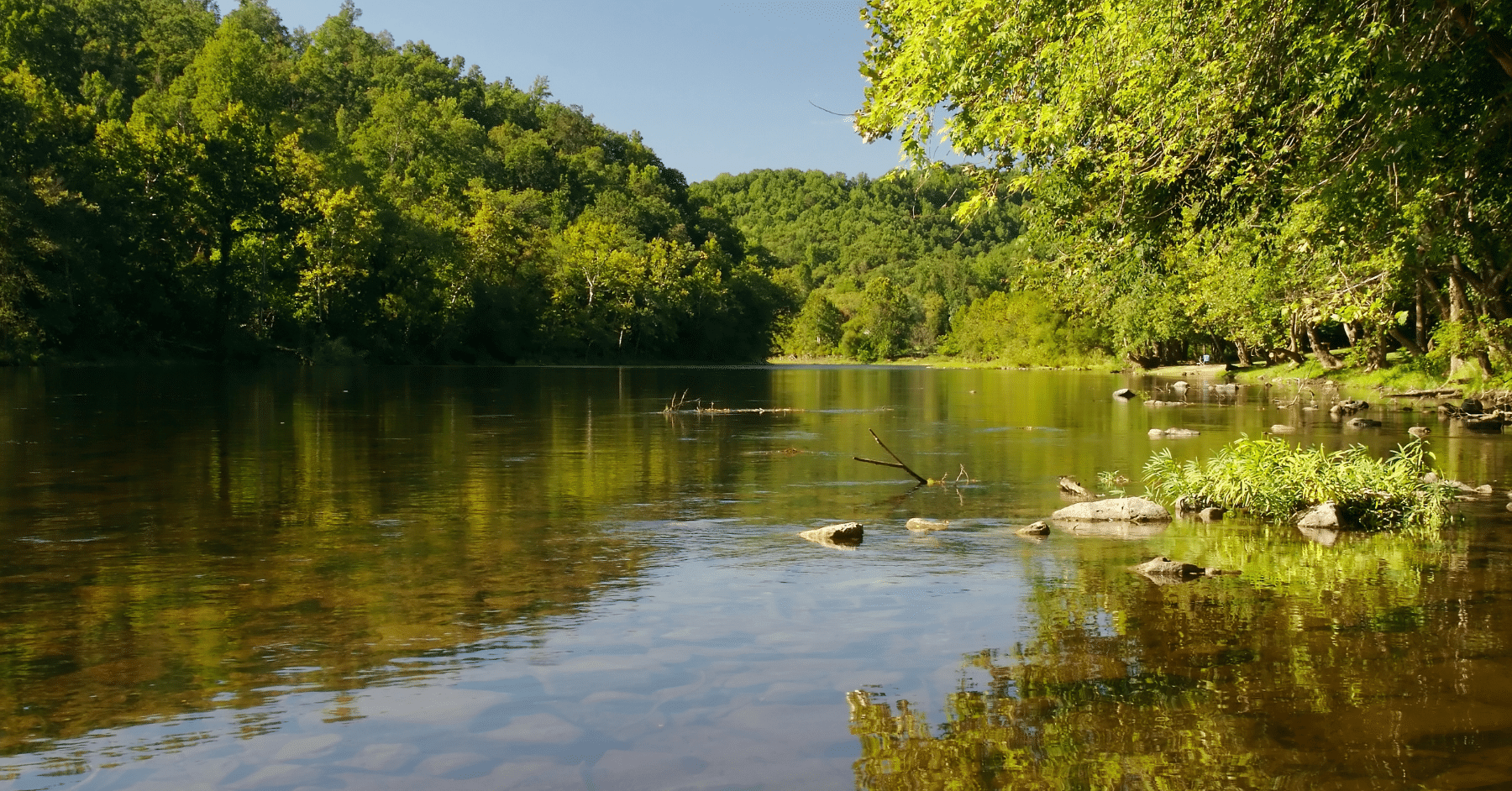 CWA50: Help Protect Virginia's Waters!
This year marks the 50th Anniversary of the Clean Water Act ("CWA" or "the Act"), the key federal law protecting water quality throughout the United States. Our CWA50 blog series celebrates this milestone by offering opportunities to learn about the CWA as well as highlighting occasions to participate in environmental action.
Excitingly, you have an immediate opportunity to shape the future of this groundbreaking law! You can submit a public comment on the Environmental Protection Agency's ("EPA"'s) revised definition of a crucial CWA phrase, "waters of the United States." Read on to find out how to submit a comment and why the phrase "waters of the United States" ("WOTUS") is so important for clean water protection.
What are "Waters of the United States" and Why Do they Matter?
In the language of the CWA, the phrase "waters of the United States" determines what bodies of water the Act protects. Importantly, many of the federal programs created by the CWA only apply to WOTUS. For example, the Act requires states, including Virginia, to establish water quality standards only for water bodies that qualify as WOTUS. States may and sometimes do apply standards and other protections to a broader set of waters. Nonetheless, it is vital that national regulations set a solid floor to protect our country's—as well as our Commonwealth's—water resources.
However, the CWA does not define "waters of the United States." Rather, the Clean Water Act defers to two federal government agencies, EPA and the U.S. Department of the Army ("Army"), to define the phrase in agency regulations. Yet, it is not always easy to determine whether a body of water qualifies as WOTUS. For nearly fifty years, "all three branches of government have struggled with how to interpret the meaning of 'waters of the United States' in the [CWA]." This is due to the fact that defining WOTUS requires the agencies to choose where water ends and land begins. As the U.S. Supreme Court has noted:
Our common experience tells us that this is often no easy task: the transition from water to solid ground is not necessarily or even typically an abrupt one. Rather, between open waters and dry land may lie shallows, marshes, mudflats, swamps, bogs—in short, a huge array of areas that are not wholly aquatic but nevertheless fall far short of being dry land. Where on this continuum to find the limit of 'waters' is far from obvious.
United States v. Riverside Bayview Homes, 474 U.S. 121, 132 (1985).
As a result of this hydrological complexity, the meaning of WOTUS has changed throughout the CWA's history. The impact of U.S. Supreme Court decisions as well as the influence of presidential administrations have also resulted in changes to how the agencies interpret WOTUS. Consequently, the reach of the CWA's protection has ebbed and flowed for certain waters.
EPA's Proposed Rule: Restoring Broad CWA Protections
Presently, EPA and Army are seeking once again to change the meaning of WOTUS—for the better. The agencies announced a proposed rule redefining WOTUS on December 7, 2021. Critically, this proposed rule would restore CWA protection to streams, wetlands, and other waters that lost federal protection during the Trump administration. The agencies' proposed rule does this by relying on a broader interpretation of WOTUS than the most recent definition adopted in 2020. This definition left many small streams, wetlands, and upstream waters unprotected under federal programs.
This new proposed rule would replace the harmful Trump era rule, which allowed industry, agriculture, mining, and development to pollute and destroy our waterways. It would restore the CWA's reach to meet the high goals Congress set in 1972.
The agencies' revised definition is reasonable and science-based. Importantly, it is also consistent with the Clean Water Act because it aims to protect and restore water quality rather than reducing federal clean water protections. Wild Virginia supports the agencies' proposed rule because we believe federal protection is necessary to protect clean water in Virginia. First, our state environmental agency, the Department of Environmental Quality (DEQ) has limited resources—and limited willpower, as evidenced by its decision to allow Mountain Valley Pipeline to pollute our waters—to protect water quality. Federal protection, therefore, enhances water quality protection by ensuring additional resources are available for monitoring, restoration, and enforcement. This includes citizen enforcement through the CWA's citizen suit provision.
Second, the overlapping federal layer of water protection would ensure that waters protected under Virginia state law would remain protected in the event that the scope of state protection shrinks. This is always a possibility as political administrations and environmental agendas change. Unfortunately, this dire possibility appears more likely today than ever before. This is because Governor-elect Youngkin has picked Andrew Wheeler, a coal lobbyist and former director of EPA under the Trump Administration, as Virginia's Secretary of Natural Resources. Now is the time to take action to protect clean water in Virginia.
Take Action: Submit a Public Comment!
The public comment period for EPA and Army's proposed rule revising the definition of WOTUS is now open. The public comment period will close on February 7, 2022.
Public comments are one way to influence environmental decision-making. Wild Virginia is preparing our comments in support of the agencies' proposed rule. We invite YOU to join us in protecting clean water by submitting your own public comment. To do so, complete this form explaining why you support federal clean water protection for small streams, wetlands, and upstream waters.