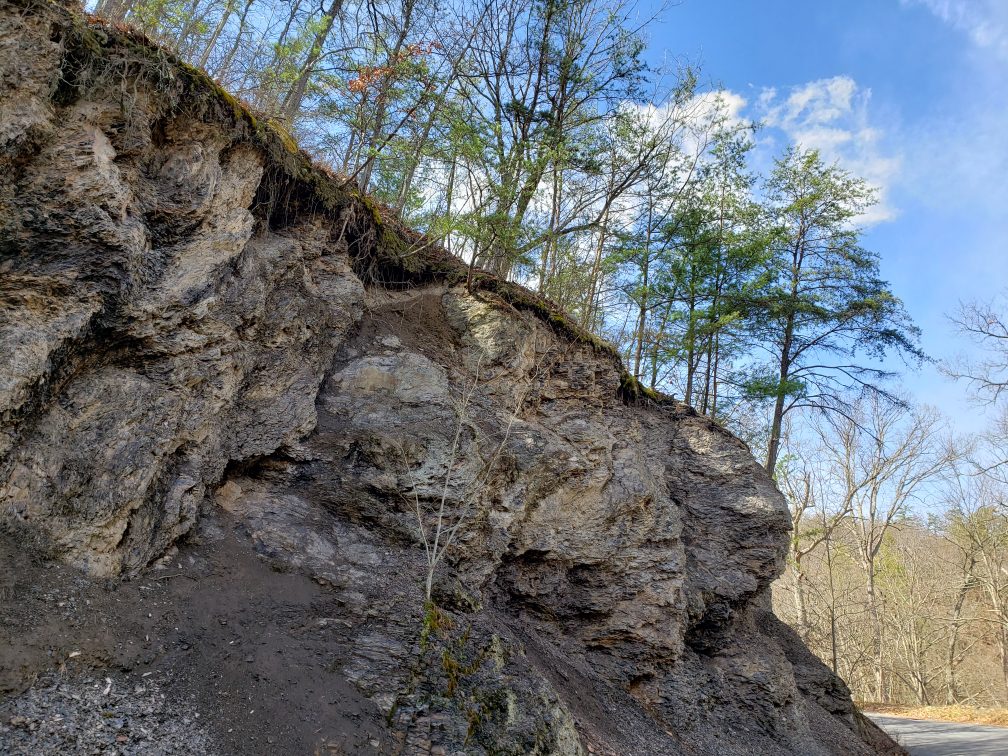 What Can You Do During the Coronavirus Lockdown?
By Katie Keller
THE PERFECT TIME TO HIKE
COVID-19 has many implications on our economy, business, work and family life. With schools closing and parents being encouraged to work remotely, it seems that everyday life will be impacted by the pandemic for the foreseeable future.
The recent international travel restrictions that were announced to slow the spread of the coronavirus in the United States will also affect recreational activities and vacation plans. Folks will be forced to revamp their spring plans in the face of the pandemic engrossing the globe, which is imposing the suspension of sports events, concerts, and festivals that draw lots of people into close quarters.
Exploring the great outdoors, including the George Washington and Jefferson National Forests, and Shenandoah National Park, may now be the safest vacation bet.
While Wild Virginia is not planning an new outings at the moment, we encourage our members (and non-members) to go adventure the great outdoors, as hiking can make you mentally and physically stronger, and ease your mind about being exposed to the virus.
Some gorgeous (and FREE) hiking spots in the local area we recommend:
Humpback Rock
Humpback Rocks is a very one of the most popular hikes in the area due to its proximity to the Blue Ridge Parkway and. Most people do it as a 1.0 mile up and back, but you can also add a few miles for the return trip by following the Appalachian Trail North and a couple of un-named blue-blazed trails. The hike up is steep, but the view is most certainly worth the climb.
Sugar Hollow Reservoir / Moorman's River
One reviewers' thought, 'Enjoyable trail with lots of scenery along the way. Swimming in Blue Hole is well worth the moderate hike. Parking can sometimes be a challenge and there are two streams to cross. Make sure and take time to enjoy the falls just past Blue Hole. Amazing trail therapy!'
Ragged Mountain Natural Area
Although you are not able to bring your furry friends to this area, the Ragged Mountain Natural Area Trail is accessible year round and is a great place for the whole family! The area is a 5.6 mile moderately trafficked loop trail just outside of Charlottesville and features a beautiful lake.
Monticello Trails at Kemper Park
Kemper Park occupies 89 acres of land along the Thomas Jefferson Parkway and is great for recreational use, such as walking, jogging, biking, and bird watching. Best part? It's a decent climb up to Carter's Mountain Orchard without the driving distance down 64 from Charlottesville!
COZY UP WITH AN ENVIRONMENTAL BOOK
Along with soaking up some of what mother nature has to offer, we encourage reading on rainy days! The following books examine how cities and families can fight climate change, and uncover the growing threats to our world's wild places.
Climate change threats to the planet call for shakers and makers to come up with earth saving solutions — along with heartfelt examinations of where we're going next. These books have those underlying themes and can inspire you to want to advocate for the wild places that are not protected, and tend to be shrinking in the US.
Our House Is on Fire: Scenes of a Family and a Planet in Crisis by Greta & Svante Thunberg and Malena & Beata Ernman
If you haven't heard of this influential teenage climate activist, you probably aren't paying attention to the climate change issue. She teams up with her family to tell their story and how they fought through Greta's immobilizing fear of a dying planet, intensified by autism, to help her become a force for the future and a face for fighting climate change.
Earth Day and the Environmental Movement by Christy Peterson
Parents, you'll get a ton from this book! It's fun, colorful and informative for high-school readers, and takes them through the foundations of Earth Day and its importance as we approach its 50th anniversary.
The Rule of Five: Making Climate History at the Supreme Court by Richard J. Lazarus
Excellent timing since we were just at the Supreme Court, eh? This is about the complex story behind Massachusetts v. EPA. Not just a tale of an underdog's triumph, but also an examination of the power of our court system, which is extremely significant as the current administration molds the future of the judiciary branch.
Remarkable Cities and the Fight Against Climate Change by Jonathan D Rosenbloom
Doing things locally is the most direct impact we can have as individuals! So, how can cities reduce their greenhouse-gas emissions? Urban areas play a huge role in the climate crisis and this book uses interviews and examples from 20 North American and European cities to identify the strategies that can help to combat climate change. The author also takes a deep dive into how state and national governments tend to hold smaller cities back on their climate.
So quarantine, shmoringtine! There are plenty of safe activities to do while the coronavirus battle is being figured out.
Happy hiking and happy reading from your friends at Wild Virginia.
Photo Cred: Pam Keller-Arledge (Allegheny Highlands)