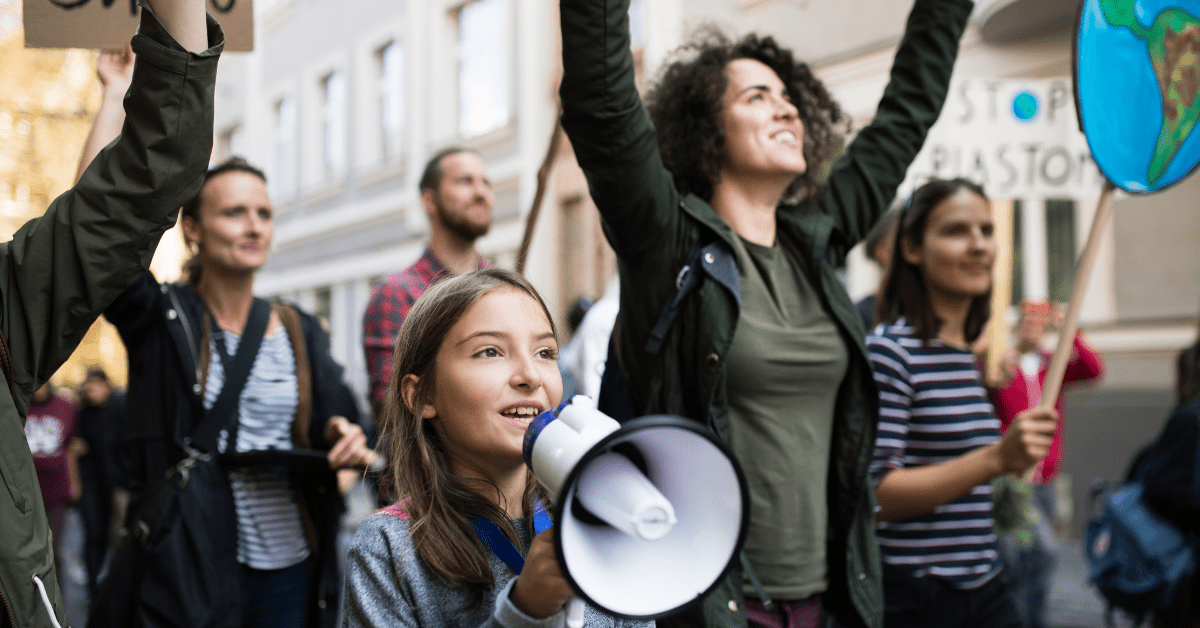 Top Environmental Nonprofits Working to Conserve Resources and Protect the Planet
Join Publicity and Outreach Director, Katie Keller, to hear about some of the top environmental nonprofits in Virginia, across the country and even those with a global impact. You'll also learn about some of the incredible conservation efforts they are working on and how those campaigns are helping to combat climate change.
Piedmont Environmental Council
The Piedmont Environmental Council is a Virginia-based non-profit organization headquartered in Warrenton, Virginia, United States. PEC's mission is to promote and protect the Virginia Piedmont's rural economy, natural resources, history and beauty. They work to protect clean water, conserve land, restore wildlife habitat, and build strong communities among many other things.
Friends of the Rappahannock
Friends of the Rappahannock is a 501(c)(3) nonprofit that aims to be the voice and active force for a healthy and scenic Rappahannock River. They envision a river that is clean and safe for fish consumption and recreation from its Headwaters to its confluence with the Chesapeake, and that supports a healthy and diverse aquatic ecosystem, where the citizens and local governments are educated about river stewardship and want to protect it.
The James River Association
This is a group that helps to restore Virginia's largest river, flowing across the entire state. They have a ton of great programs, advocate for a healthier James River, and offer tons of incredible online resources to help educate the community about best practices when interacting with our waters.
Keeping Virginia Beautiful
The mission at Keeping Virginia Beautiful is to engage and unite Virginians to improve our natural and scenic environment. They believe in a shared responsibility to end littering, improve recycling and beautify communities. They also empower groups and individuals to engage in environmental projects through grants, contests, events and training so that the collective effort keeps Virginia beautiful for generations to come. Like Wild Virginia, Keeping Virginia Beautiful works with many stakeholders like State Government agencies, and Litter Prevention and Recycling programs, to help ensure this mission is met.
The Nature Conservancy
The Nature Conservancy is a global organization, but has a big impact here in Virginia. They work to tackle climate change, protect our waters and land, provide sustainability practices and build healthier cities. Founded in the U.S. through grassroots action in 1951, they have grown to become one of the most effective and wide-reaching environmental organizations in the world.
WILD
WILD is an organization based in Colorado, but definitely has some big reach. With nearly 50 years experience in mobilizing international coalitions for the protection of wilderness, working in over 40 countries, WILD draws on this reach to expand and strengthen to protect and defend our wild Earth. They help our planet stabilize climate change, by protecting essential wildlands, defending the homes of endangered and threatened species, and empower people to live well and live better with the natural world.
World Wildlife Fund
World Wildlife Fund's vision is to build a future in which people live in harmony with nature. They work to conserve and restore biodiversity, the web that supports all life on Earth; to reduce humanity's environmental footprint; and to ensure the sustainable use of natural resources to support current and future generations.
350.org
With a presence here locally, 350.org is an international movement of ordinary people working to end the age of fossil fuels and build a world of community-led renewable energy for all. This means a fast and just transition to 100% renewable energy, no new fossil fuel projects anywhere, and not a penny more for dirty energy.
Keep Virginia Cozy
Keep Virginia Cozy's mission is to protect wilderness and inspire all Virginians to care for our wild places. We contribute to better protection, stewardship and restoration of our public lands, preserving our rich natural legacy for current and future generations. Since our inception, we have removed upwards of 84,000 pounds of litter and recycling from Virginia's waterways, park systems, mountain trails, and neighborhoods.
7 Directions of Service
7 Directions of Service was founded by Indigenous activists Crystal Cavalier-Keck and Jason Crazy Bear Keck on Crystal's ancestral Occaneechi-Saponi lands, the rural Piedmont region of North Carolina. 7 Directions began as a culture class and youth program, and has grown into a regional grassroots mobilization platform. Everything changed when Crystal and Jason learned that a pipeline was slated to go through their backyard and they began dedicating their lives to resisting, building coalitions and creating campaigns to support the working-class and farming families located along the proposed route.