New Atlantic Coast Pipeline Route Announced
On February 12, 2016 Dominion Transmission announced intentions of filing with FERC next week a new route for the Atlantic Coast Pipeline.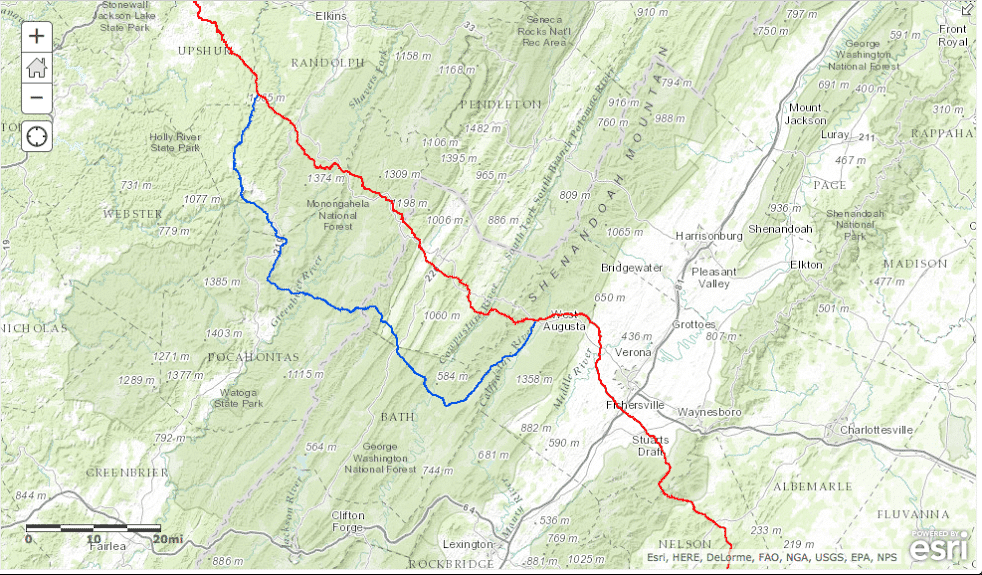 Map – Courtesy of DPMC
Even with this new route, Dominion has yet to demonstrate two Forest Service prerequisites to building the pipeline across the National Forest:  Dominion must prove that the private use of the forest is necessary "to serve the public interest and (that it) cannot be accommodated on non-Federal land."   In fact, Dominion has failed to consider any route that does not cross the National Forests.
Shifting the route on to private lands guarantees that hundreds of unsuspecting property owners will be affected.  And as the length, additional compressor station (yet to be addressed by Dominion) and other costs increase, payments to counties drop substantially.  The costs to land, property and natural resources continues to increase.  The story just continues to get worse.

"The new alternative route for the Atlantic Coast Pipeline, announced this morning by Dominion Transmission, avoids Cheat and Shenandoah Mountains but compounds the ecological harm".   — Allegheny Blue-Ridge Alliance (ABRA)
Click here to read the statement released by ABRA on the new ACP route.