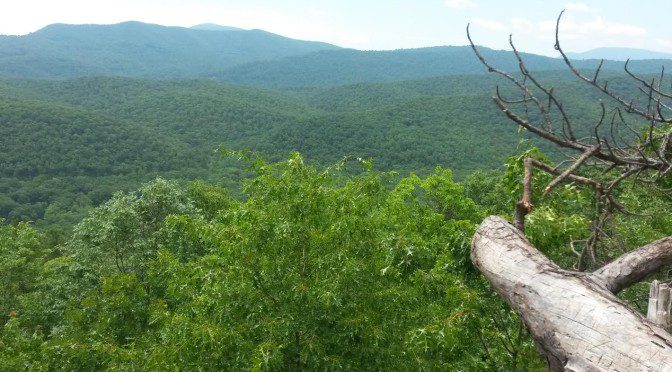 Forest Service Decision Gives Priority to Private Profit
Today, the Forest Service released a Draft Record of Decision (ROD) for the Atlantic Coast Pipeline
This terrible decision would authorize the Atlantic Coast Pipeline to construct  21 miles of pipeline on lands managed by the George Washington (GWNF) and Monongahela National Forests (MNF). The proposed pipeline route would also cross both the Appalachian National Scenic Trail and the Blue Ridge Parkway.
The Forest Service had to issue this decision because current forest plan standards for both forests do not allow this destructive development.   The Forest Service chose to change the rules for ACP and approved 14 total amendments to standards in these forest plans.  Without amending these standards the ACP project would violate the forest plans for both of these forests.
These  standards were created to protect our forests and water.  The Forest Service has put the integrity of our public lands at risk and goals of private profit ahead of the safety of our watersheds.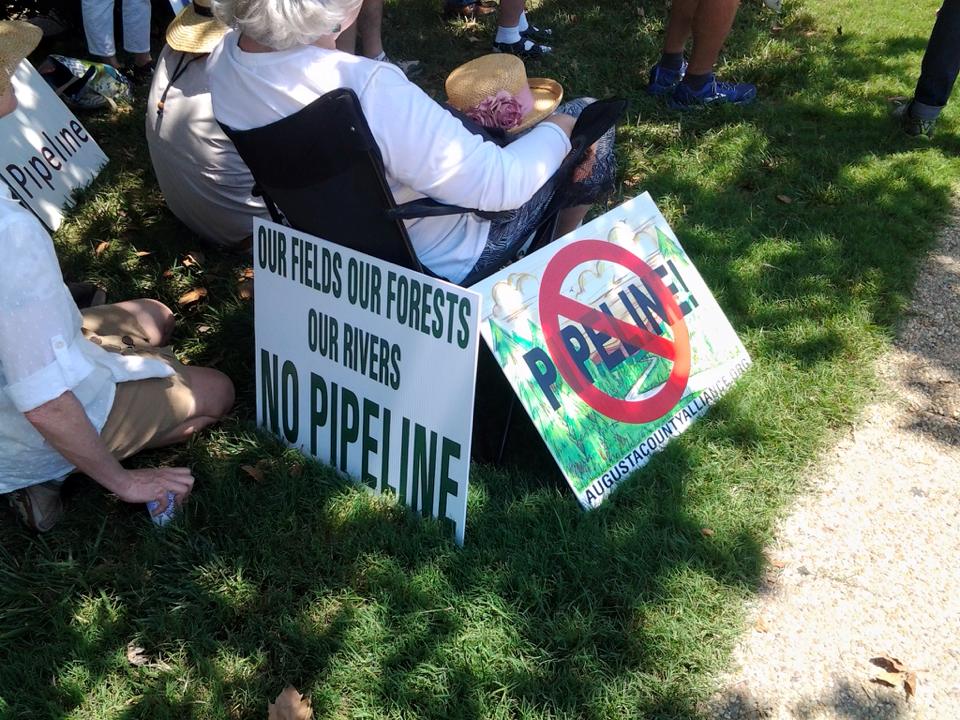 This decision is based on the Final Environmental Impact Statement (FEIS) for the Atlantic Coast Pipeline (ACP)
This FEIS is drastically incomplete and in no way addresses the impacts to our lands, air, and water.  Read more from our  coalition press statement released today:   FERC's final Atlantic Coast Pipeline report a sham.   The FEIS glosses over the "profound and permanent harm to water resources and drinking water supplies, forest ecosystems, wildlife and endangered species habitat, historic sites, agricultural resources, public lands including the Appalachian Trail and Blue Ridge Parkway, and local economies".
This is an important time to make your voice heard:

You have the right to object to this decision if you:
1. Previously submitted timely, specific written comments to the Forest Service or to FERC during comment periods. (If you're not sure if you did, we can help you look it up).
2. Can raise an issue that arose after the formal public comment period closed.   More information on how to object  Click Here 
Join us for a Objection/Comment Night next week
July 24
Comment Writing Night on Record of Decision in Staunton
July 25
Comment Writing Night on Record of Decision in Charlottesville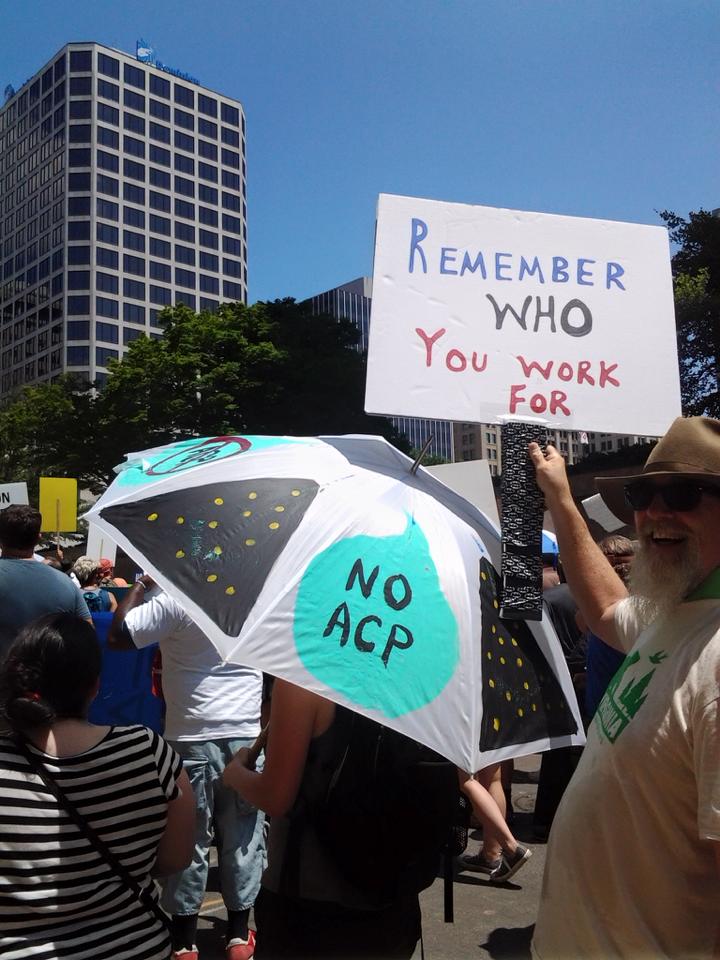 Quick Facts from the Draft Record of Decision:
-214 acres of Forest Service lands will be will be maintained and operated for long-term use by ACP.
-The Pipeline  would be installed under 17 perennial, 28 intermittent, and 11 ephemeral waterbodies on Forest Service lands.
-ACP will cross about 2.4 miles of karst topography on Forest Service lands.
-The Pipeline could also impact cave invertebrates and other subterranean obligate species (amphipods, isopods, copepods, flatworms, millipedes, beetles, etc.) that are endemic to only a few known locations.