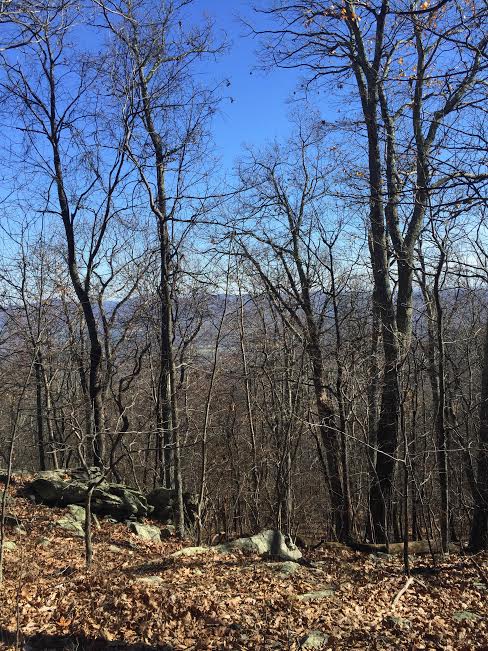 This week, Congress will be voting an appropriations bill that is slated to include provisions that would that would significantly harm national forests. These appropriations are part of a wider deal to reform federal spending on the wildfire budget, allowing more disaster funds to be used for fire fighting. What this means, however, is that more U.S. Forest Service funds could be used for forest management projects such as logging and biomass removal.  We're asking you to make a quick phone call to ask your Senators and Representatives to oppose including any forest management provisions in this appropriations bill, especially any new categorical exclusion (CE) for intensive logging to create early successional habitat.
CE's exempt projects from normal rules for environmental analysis and public input.  This promotes clear cutting of mature forest and would have a disproportionate, harmful impact on our small, special national forests in the Southern Appalachian mountains and would contradict efforts to encourage more restoration-oriented forest management.
How do we keep Congress from passing these provisions?
Call your Senators and Representatives

 

as soon as possible to urge your lawmakers that no forest management provisions should be incorporated into the appropriations bill. We are especially adamant that a categorical exclusion for early successional habitat not be included. Here's a link to search for your elected officials.
Below you will find a few terms that help you understand what is at risk:
Early successional habitat (ESH):

ESH is a "change in plant communities as a result of some kind of disturbance," caused by forest fires or human activity such as logging.

ESH is also what hunters call "cover," including the early growth vegetation in a forest, such as underbrush, thickets, and saplings.  

In terms of this bill, creating ESH

entails a clear-cutting technique of mature forests favorable to commercial logging.

Those of us in the conservation camp are concerned about ecosystem restoration, and we know that leaving forests intact contributes to soil health, ecosystem integrity, and carbon sequestering.

Categorical exclusions

:

 "a category of actions which do not individually or cumulatively have a significant effect on the human environment…and…for which, therefore, neither an environmental assessment nor an environmental impact statement is required." –

40 CFR 1508.4

.

Categorical exclusions eliminate the mandate for environmental analysis of potential impacts and remove the ability of the public to participate in the decision.

Wildlife Disaster Funding Act (WDFA)

:

A bill created in 2014 that allowed wildfire funding to come from disaster funds, and not be "borrowed" from other sources.
News Updates on Wildfire Funding and the Federal Budget: