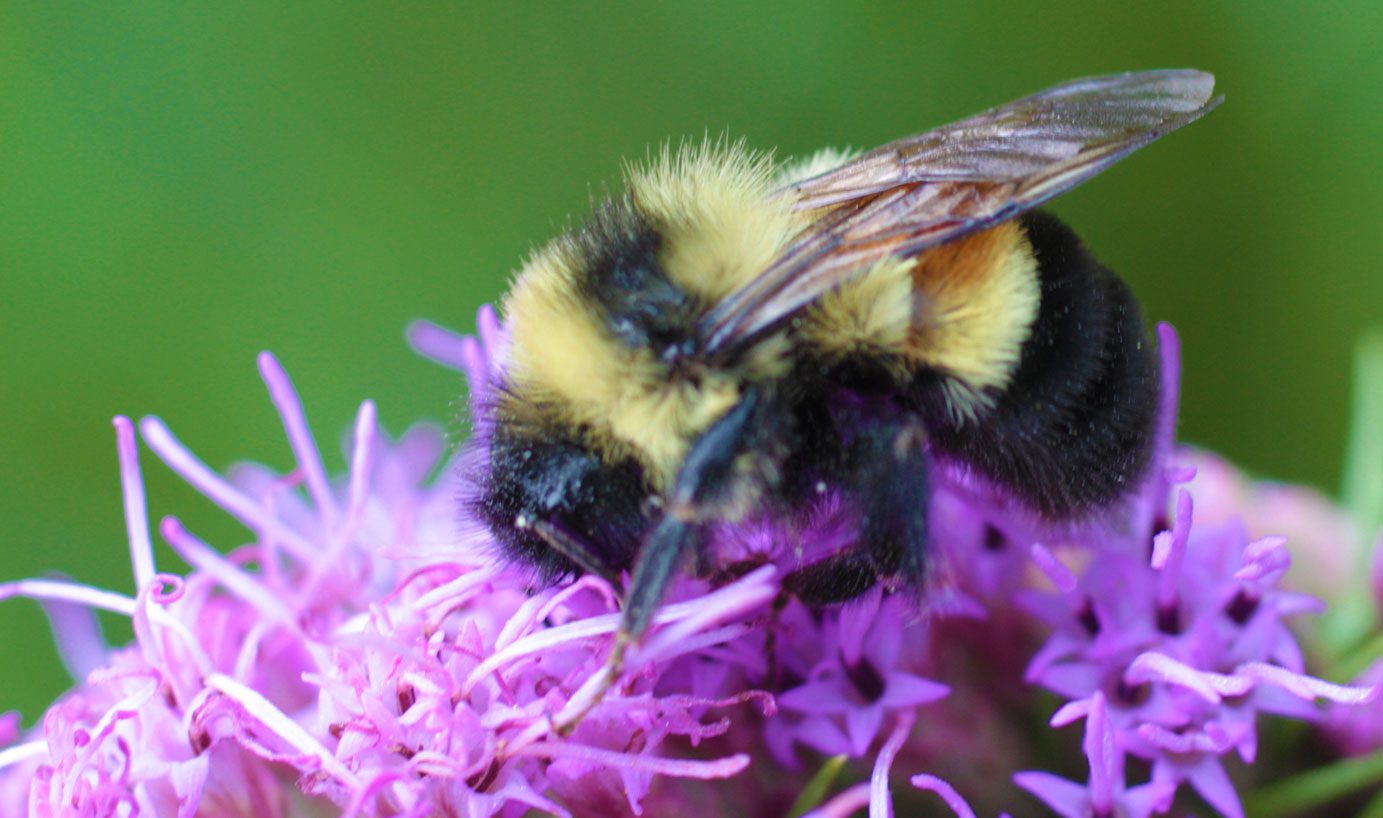 Thank you for your interest in helping to search for the Rusty Patched Bumble Bee along the proposed Atlantic Coast Pipeline route. One of the bees was found by an ACP surveyor in Bath County. We would like to find more anywhere along the route, if possible.
We are welcome to search on public Forest Service lands right away. The Forest Service is glad to have our assistance. Time is of the essence; we don't know how long the Rusty Patched Bumble Bee will remain active in our region.
Our RPBB Handout contains all the information you need about where to find the bee, how to identify it, and what to do with the pictures you take. It also includes ways for all of us to coordinate our efforts.
Thank you so much for your help!