Imagine an unobstructed, connected stretch of wildlife all the way from Quebec to Florida. Known as the Eastern Wildway©, this idea is becoming a reality through the efforts of the Wildlands Network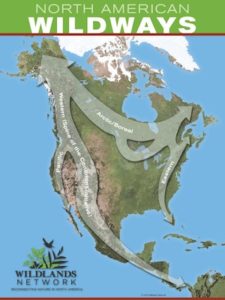 and the many conservationists and non-profits they work with. Here at Wild Virginia, we are proud to support this initiative. Our wildlands in Virginia represent a great example for other regions to follow—large portions of our preserved wild lands are already intact. The George Washington and Jefferson National Forest will both encompass a large portion of the wildlife corridor through Virginia.                                                        *Map from the Wildlands Network
The benefits from a continuous swath of wildlife are tremendous for helping to preserve and rebuild species biodiversity. Many species in the regions along the wildlife corridor are struggling from harmful forest management policies and a lack of conservation. The Wildlands Network specifically cites how keystone predators are almost completely absent.
This is a large vision and one which will not happen overnight, but we understand the need to think big.  A large corridor of wildlands will ensure that ecosystems function properly, species are able to move and respond to climate change, and that endangered and threatened species can begin to truly recover.
What's Happening Now?
Wild Virginia is helping to form the Virginia Safe Wildlife Corridors Collaborative which is working to protect people and wildlife by reducing animal-vehicle conflicts and improving safe wildlife passage.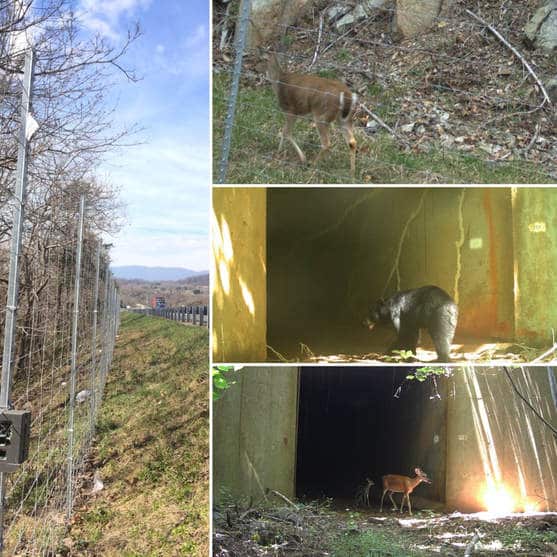 Learn more about our efforts here:  Virginia Safe Wildlife Corridors Collaborative Fact Sheet