Wild Virginia will be hosting the 2017 Wild & Scenic Film Festival
April 5th, 6th, and 30th in
Charlottesville, Harrisonburg and Staunton.


SPONSOR THE FESTIVAL!

You are invited to be part of these great events as a sponsor.  By becoming a sponsor, you help bring these award-winning environmental films to our community.
Last year was a record year with over 450 people attending the shows. We offer significant outreach and advertising to you in return for sponsorship and work hard to put your name in front of attendees in a fun and engaging way.
All the details can be found in our SPONSOR PACKAGE, which lists all the details and the wide range of sponsorship levels.
All we need from you now:
Please fill out this QUICK ONLINE FORM by Feb 28th.
---
BUY TICKETS! choose your show below…
Violet Crown Cinema
200 W. Main
Charlottesville, VA
Court Square Theater
41 Court Square
Harrisonburg, VA
Visulite Cinema
12 N Augusta Street
Staunton, VA
---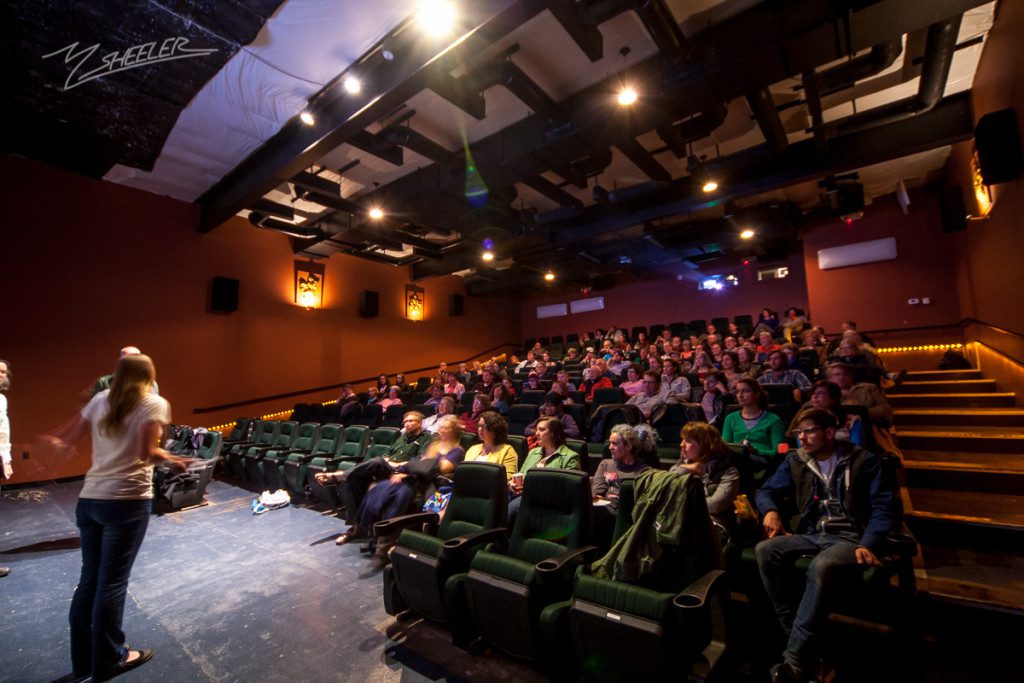 The Wild and Scenic Film Festival introduces attendees to wild and special places and to the courageous individuals who are working to protect and preserve them. The film festival not only highlights environmental concerns, but also provides solutions, reaching people through beautiful imagery.  Our festival is an inspiring evening of empowering films.  
---
Join our email list to stay up to date on the upcoming shows
The Wild and Scenic Film Festival brings together a selection of films that tell stories about our planet, our beautiful and precious wildlands, and the people of the communities who love them, play in them and defend them.  They open our eyes and hearts to fantastic experiences in remarkable places.  They inspire a sense of wonder, beckon us towards action, highlight issues, and provide solutions.
---
Learn more about the National Festival.
---
We count on our sponsors!
2016 Sponsors