What is it?
Dominion's Cove Point Liquid Natural Gas (LNG) Terminal in Lusby, Maryland plans to receive fracked gas from as far away as New York and West Virginia.  On the shores of the Chesapeake Bay in Calvert County, with the aid of a large new power plant, the gas would be liquefied to 260 degrees below zero.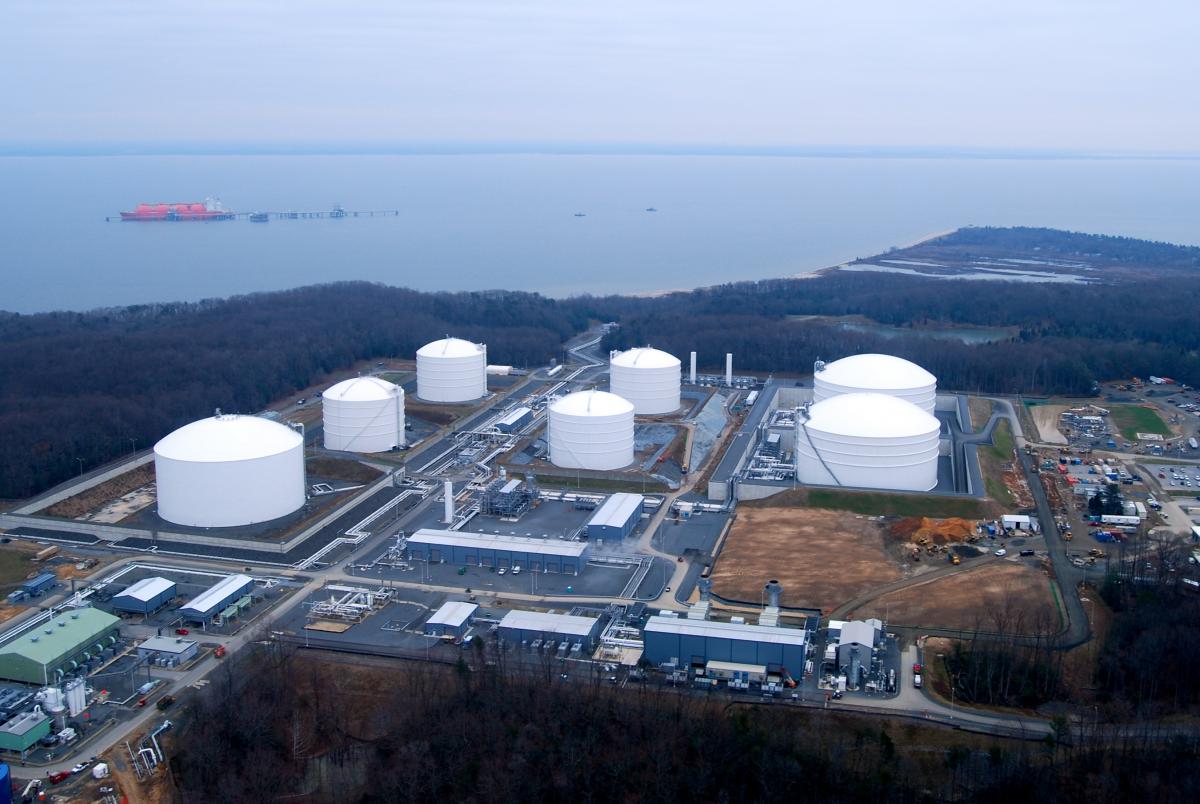 What's the concern?
The liquefaction process itself would combust so much gas and use so much propane that it could generate more global warming pollution than four of Maryland's biggest coal fired power plants. The gas would then be poured onto massive vessels headed out through the Chesapeake Bay and shipped to India and Japan to be re-vaporized and piped again to be finally burned for energy.
U.S. Department of Energy has given approval to seven gas export facilities in Oregon, Texas, Louisiana, and at Cove Point. More than a dozen others have been proposed by the gas industry. According to the Chesapeake Climate Action Network, if all of them were built, it would create the greenhouse gas equivalent of adding 100 coal-fired power plants to existing U.S. emissions.
In May 2014, the Federal Energy Regulatory Commission issued an Environmental Assessment (EA) for the project.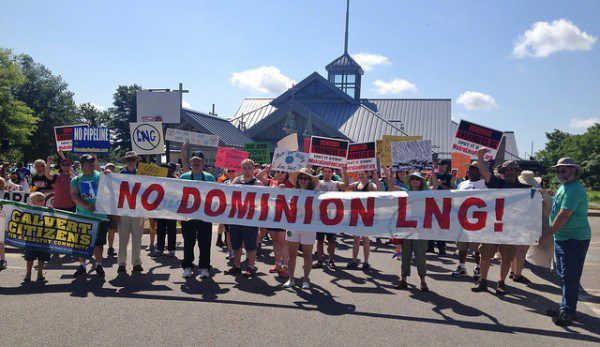 Why is Wild Virginia  Involved?
The EA made no mention of the increased supply of natural gas that would be made available for export at Cove Point from the proposed Dominion Atlantic Coast Pipeline, which had been recently proposed to cross almost 13 miles of the George Washington National Forest.
In response, Wild Virginia became an "intervener" in the FERC Process and challenged the validity of the EA based on this flagrant omission.
Despite this, FERC approved Dominion's application on September 29, 2014.
Wild Virginia then filed a Petition for Rehearing with FERC, which was denied.  Now Wild Virginia is part of a lawsuit, led by attorneys at Earthjustice to stop construction that has been going on now for 8 months, and to overturn the approval of Dominion's application.
If we are successful in our lawsuit, construction on the Dominion Cove Point Terminal can be stopped.  If Cove Point goes away, so will the Atlantic Coast Pipeline, so will the Mountain Valley Pipeline, and the George Washington and Jefferson National Forests will, for the meantime, be spared.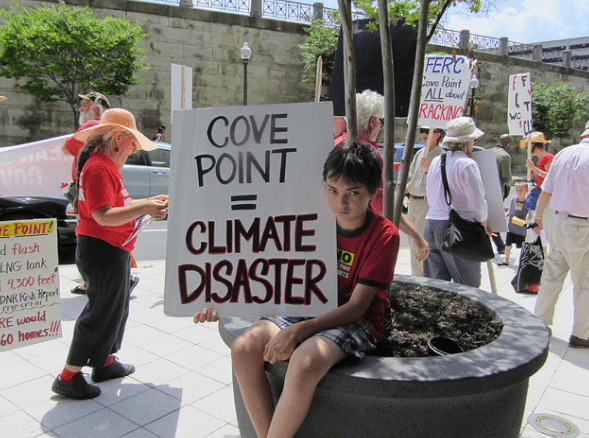 Learn More