Attend the State Water Control Board Hearing
The State Water Control Board plans to hold two meetings in December to consider water quality certification conditions for the proposed Atlantic Coast Pipeline.

Monday, December 11th
Tuesday, December 12th
Both meetings to be held at 9:30am at the Trinity Family Life Center (3601 Dill Road, Richmond, VA 23222).
Need a ride or want to carpool?
Contact: info@wildvirginia.org
---
Sign Our Petition Below
---
Call the Governor and insist that he direct the DEQ to do their job to protect our water
Click here for more instructions and a sample script.
---
Help Us Find the Rusty Patched Bumble Bee
One member of this endangered bee species has been spotted along the ACP route, and we would like to find more. Click here to find out more about where to search for the bee, what to look for, and what to do with any photos you take.
---
Become a Water Quality Monitor
Help stop the pipelines by monitoring water quality.   Learn more about the program.  Contact info@wildvirginia.org for details on the next training.
---
Follow Wild Virginia on social media for breaking updates

  
---
Join Wild Virginia's  Email List
Get updates and action alerts – click here to join our email list
---
Support our work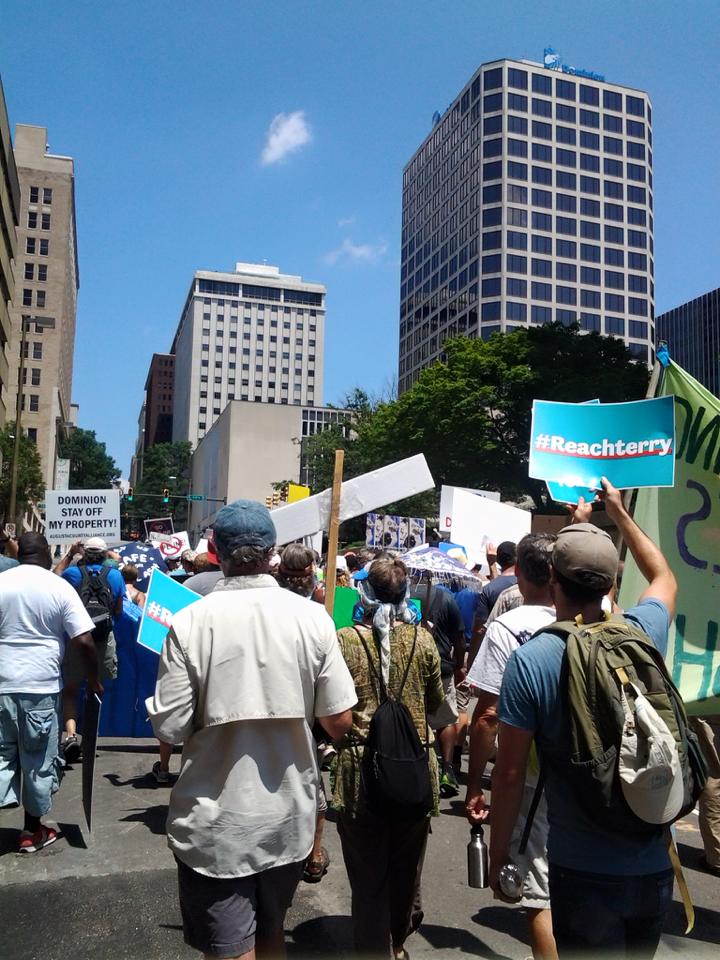 Learn more
Show solidarity and stay up to date with resistance efforts