Thank you for your interest in protecting Virginia's national forests.
Our Forest Defense Task Force is a group of citizens who meet regularly to review, discuss, and comment on projects in Virginia's national forests.  As part of this work we take field trips to assess projects on the ground and work to influence projects in favor of the ecological values of the forests.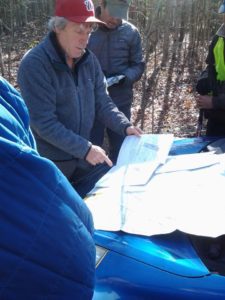 How to Join?
Please contact
info@wildvirginia.org  if you are interested in joining the Forest Defense Task Force or just learning more.   

Resources
Forest Defense Task Force Manual
Revised Forest Plan for the George Washington National Forest – 2014